This is one complete inverter project which features automatic mains switching, automatic charging when mains is present, and automatically starts inverter when mains is off.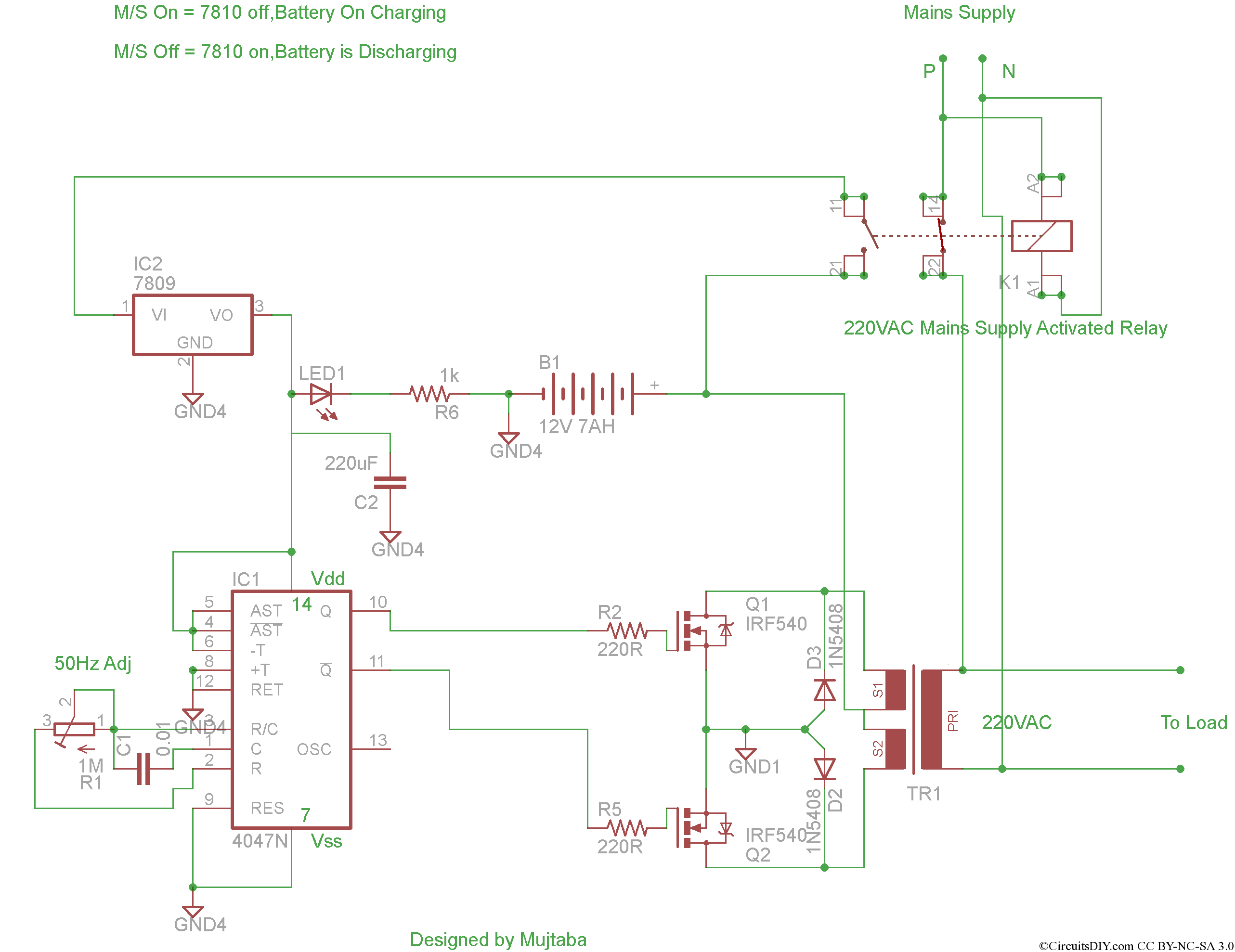 This project is derived from the 4047 Inverter Oscillator and is a complete project.
Comments on this article before 07-12-2011, here jump to recent comments. 
vijay on September 24, 2011 – 3:24 am

Matt on October 21, 2011 – 8:04 am

Matt on October 22, 2011 – 5:38 am

Matt on October 23, 2011 – 7:32 am

Matt on October 26, 2011 – 4:48 pm

Matt on October 27, 2011 – 2:38 pm

Matt on November 1, 2011 – 11:57 am

Matt on November 11, 2011 – 8:48 pm

Matt on November 15, 2011 – 4:55 pm

Mujtaba Ali on November 15, 2011 – 6:04 pm

Mujtaba Ali on November 15, 2011 – 6:06 pm

Mujtaba Ali on November 15, 2011 – 6:14 pm