Parts orientation in an Inverter/Home UPS
I have previous posts about many inverter circuit diagram, and those have a good job at a very low price than market available ones. Now, this post is about setting up together all parts in an inverter. Basic inverter orientation is shown.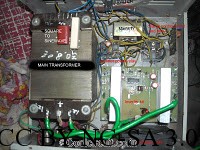 The inverter kit looks as follows(purchased edition, made ones works same).