This is a simple li-ion charger without a dedicated li-ion charger IC. This circuit can be used to efficiently and intelligently charge any single cell Li-ion battery pack like mobile battery, digicam battery, etc.
Features:
Charging via mini-USB connector which is very common.
Charging status display by LED
Simple circuit by using opamp, resistor, and not by any complex dedicated IC or micro-controller.
Charges completely drained (0V) battery packs.
Max charging current 500mA(limited by USB supply), depending on battery.
Here's the corrected schematics and the board design of the circuit.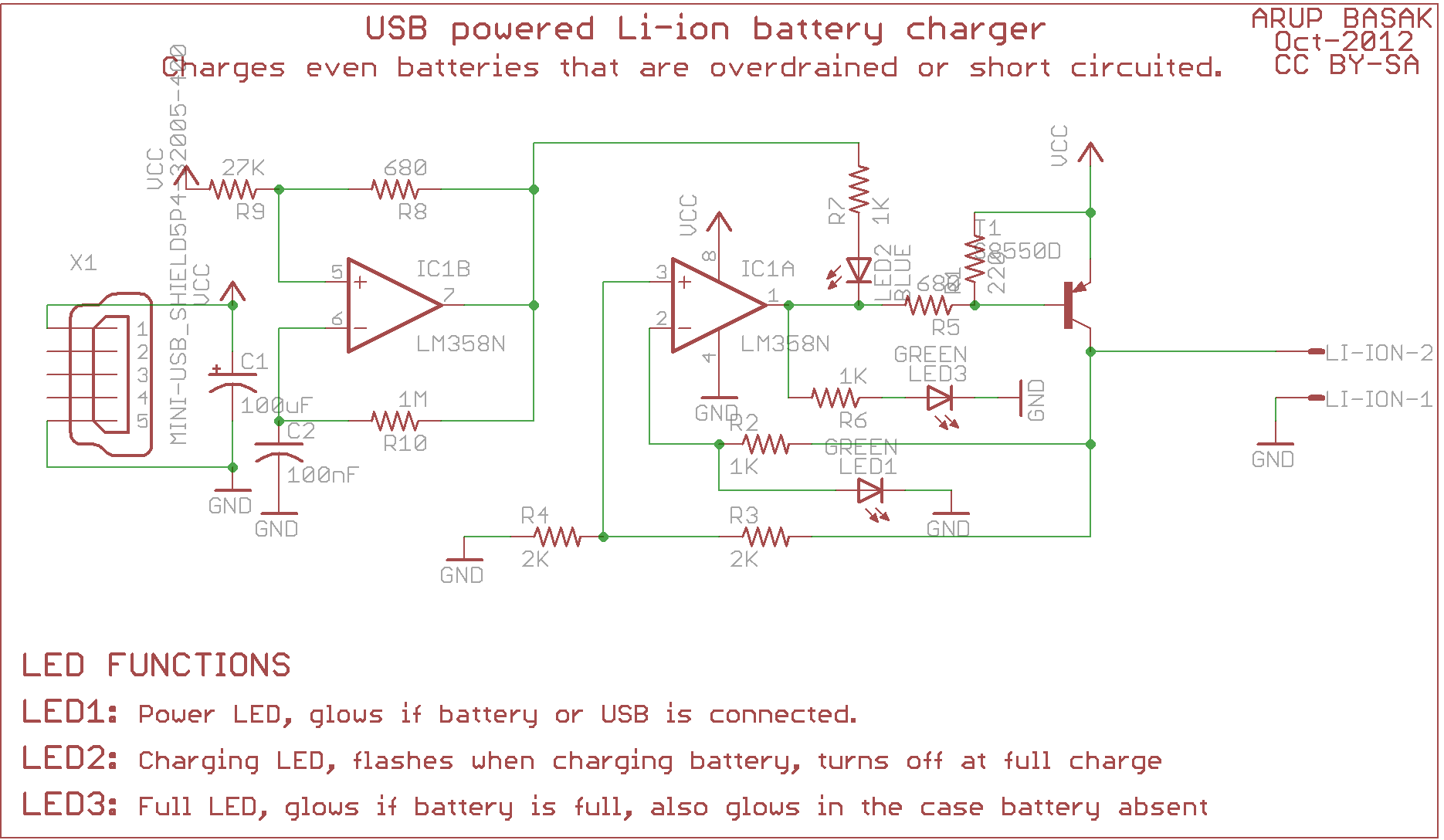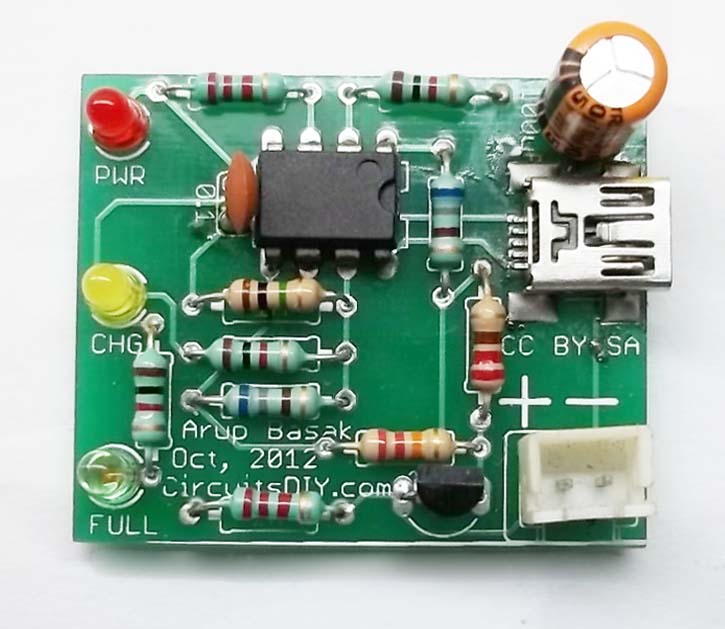 These works are licensed under a
license.
Current Status: Completed and released. PCB and full kit available for buying on request.