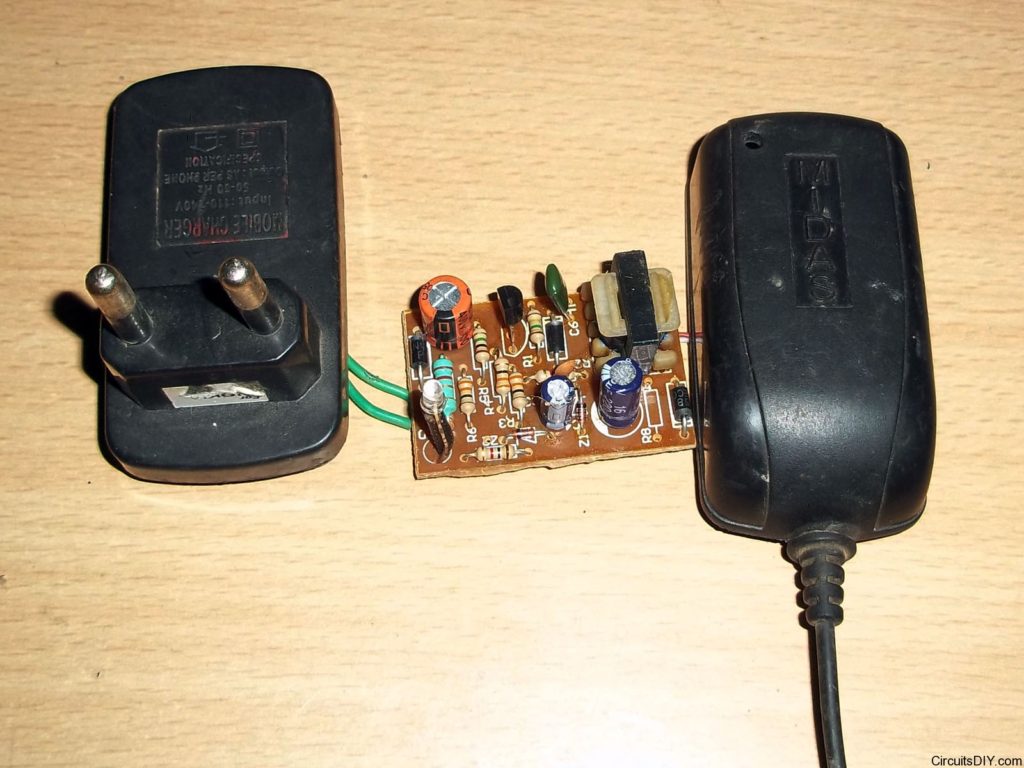 The above image shows the inside of a typical mobile charger. These chargers can burn anytime and then they need to be replaced or repaired. This tutorial is about how to repair mobile charger circuit.
Fortunately the mobile charger repair process isn't much hard.
As there are few components to be checked and needs to be replaced if the charger is dead.
Detecting the faults in charger circuit
Typical faults could be like below,
Bent or broken charger pin
Broken or damaged connecting wires
Blown up resistors
Faulty transistors
Blown up electrolytic capacitors
You should have a little knowledge about the mobile charger circuit diagram, it could be helpful to detect faults easily.
Mobile charger repairing tips
The common things are usually burns/cuts in the transistor, the 1/2 watt resistor in power mains line, and occasionally few of the 1/4 watt resistors.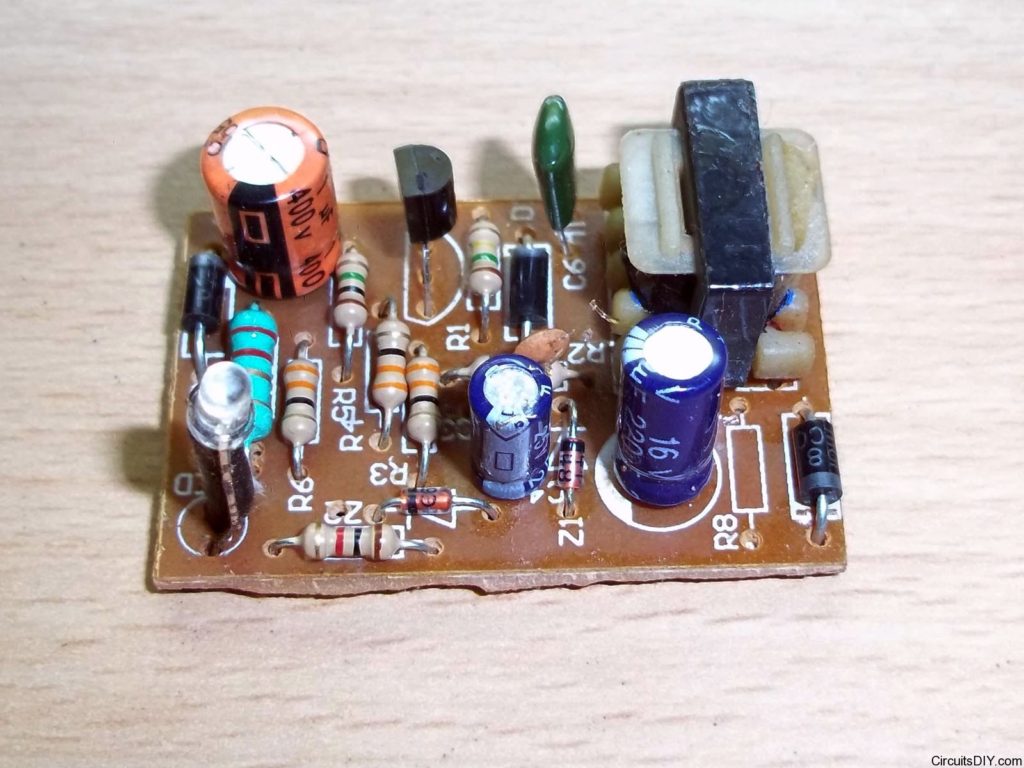 In this particular case the transistor was blown up, note that the board had 120A transistor. And we can replace it by a 13001 transistor easily. You can get two 13001 transistors from small (upto 11 watt) broken CFL boards.
Also note that the pinout of 120A and 13001 is mirrored. You need to insert it in the PCB rotated 180 degree.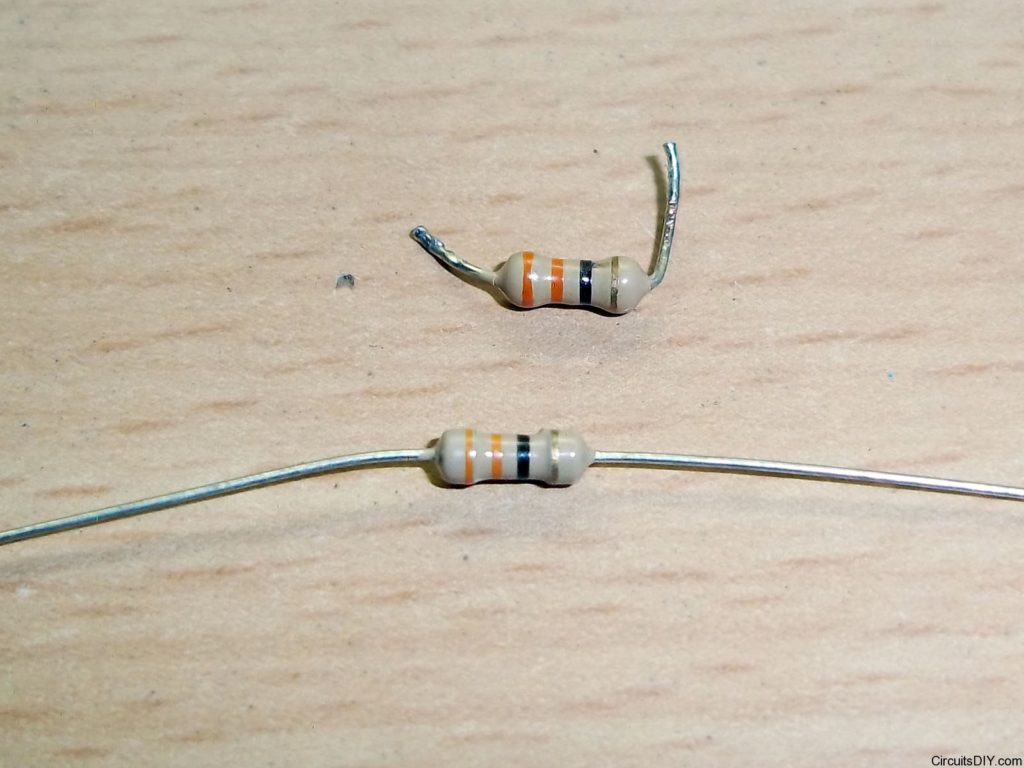 In my case case, one 33 Ohms resistor was burnt out, and replacing it made the charger work again.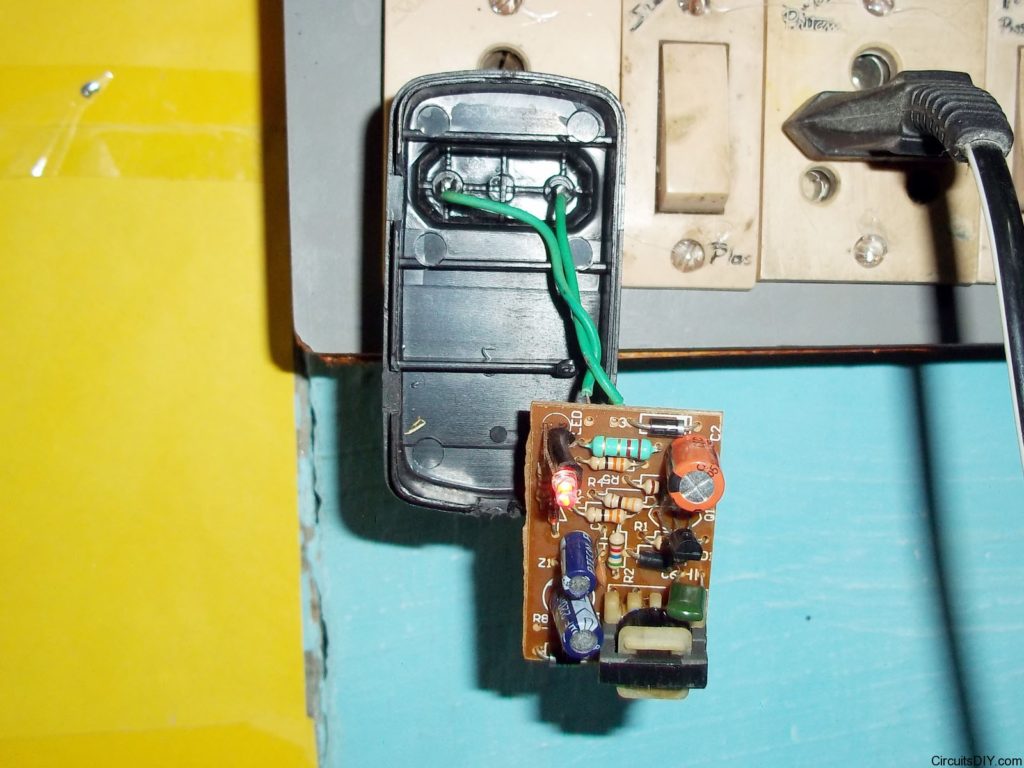 Yeah. Now the charger works, you can see the the LED is glowing.
Sometimes the electrolytic capacitors are also dead, you can find the bad capacitors by inspecting damages on those capacitors of the charger circuit. Usually you can see that the electrolytic capacitor's vents are blown-up.
You can detect bad resistors by inspecting the charred and blackened resistors or with a multimeter. You may also need to replace some of them to repair mobile charger circuit.
Now you just need to attach the output wire again and cover it up.