There's pretty easy to make square wave inverter circuit in the internet. But to run most load like fan, TV, etc you need to have a sine wave inverter.
Making sinewave or near-sinewave inverter is more complex and costly. But we can also convert square wave inverters to sinewave inverters.
A LRC resonant circuit is needed for this. The values determine the output frequency and waveform.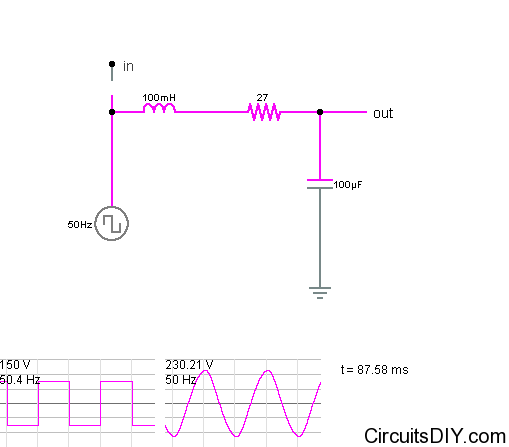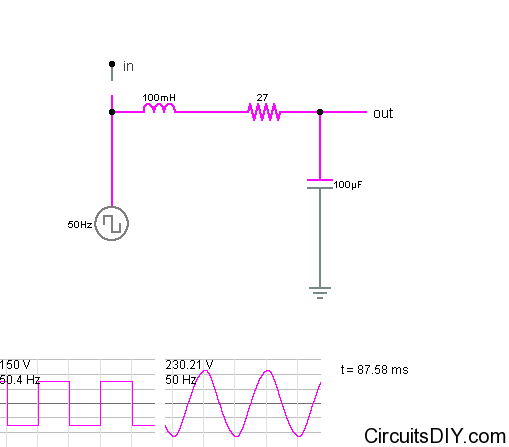 For a 50Hz 150V square wave output to become 230V 50Hz sine-wave, you need the above circuit connected to the output of the inverter.
Parts list:
100mH (0.1H) inductor, make sure you get high amperes rating ones.
27Ohm resistor, get atleast 50Watts resistor for a 250Watts inverter.
100uF nopolar capacitor. Get 450V ones.
Assemble the whole kit like the diagram above and connect the output of the inverter to the input of this circuit.