The TA2003P is a highly integrated AM/FM radio receiver IC, very close to CD2003GP. You can find TA2003P datasheet, pinout and other details here.
Features
Uses fewer external components.
No need for FM IFT, AM IFT, and FM detector coil
Adjustment free for FM detector circuit
Wide operating supply voltage range, 1.8V to 7V
This IC is available in DIP16 or SOP16 packages, pictures below.

TA2003P pinout
Below the pinout of the FM/AM receiver IC, collected from the datasheet.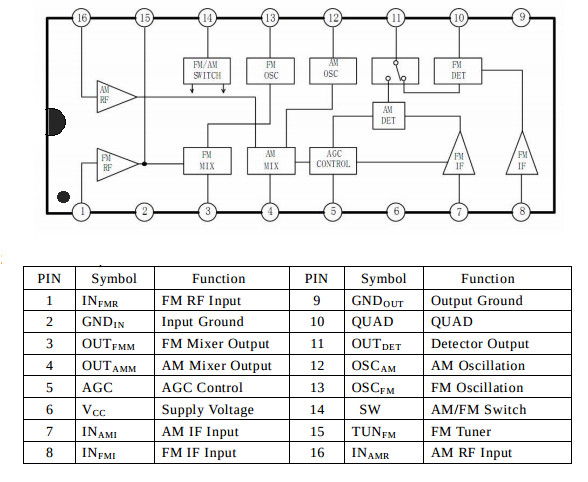 TA2003 datasheet PDF
You can find the datasheet from the link below.
https://drive.google.com/file/d/0B0Sy87thl-LtWDN5LTFSRmdvUWM/view?usp=sharing
Example circuits
Here you can find a complete project on this IC, simple FM receiver circuit with TA2003P. This project requires just few external parts and it can can be operated from a 3 volt power supply.
There are few reference circuit provided in the datasheet, I'm posting some of them.
A tested FM receiver circuit.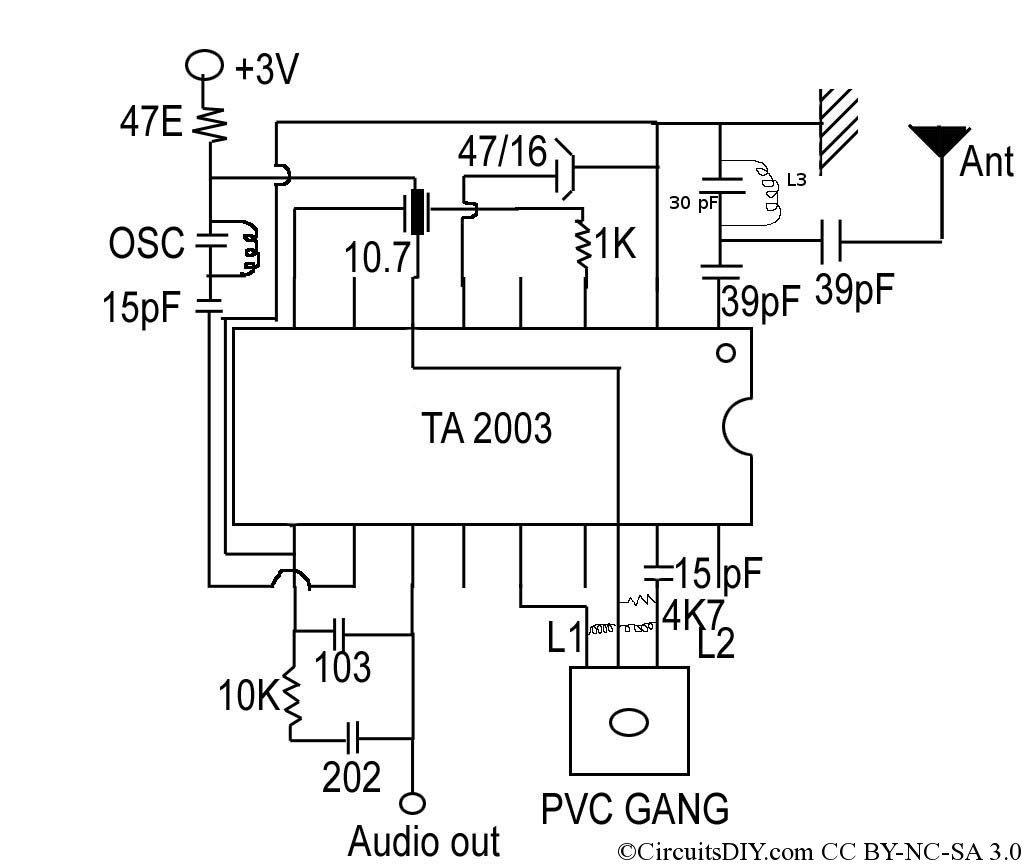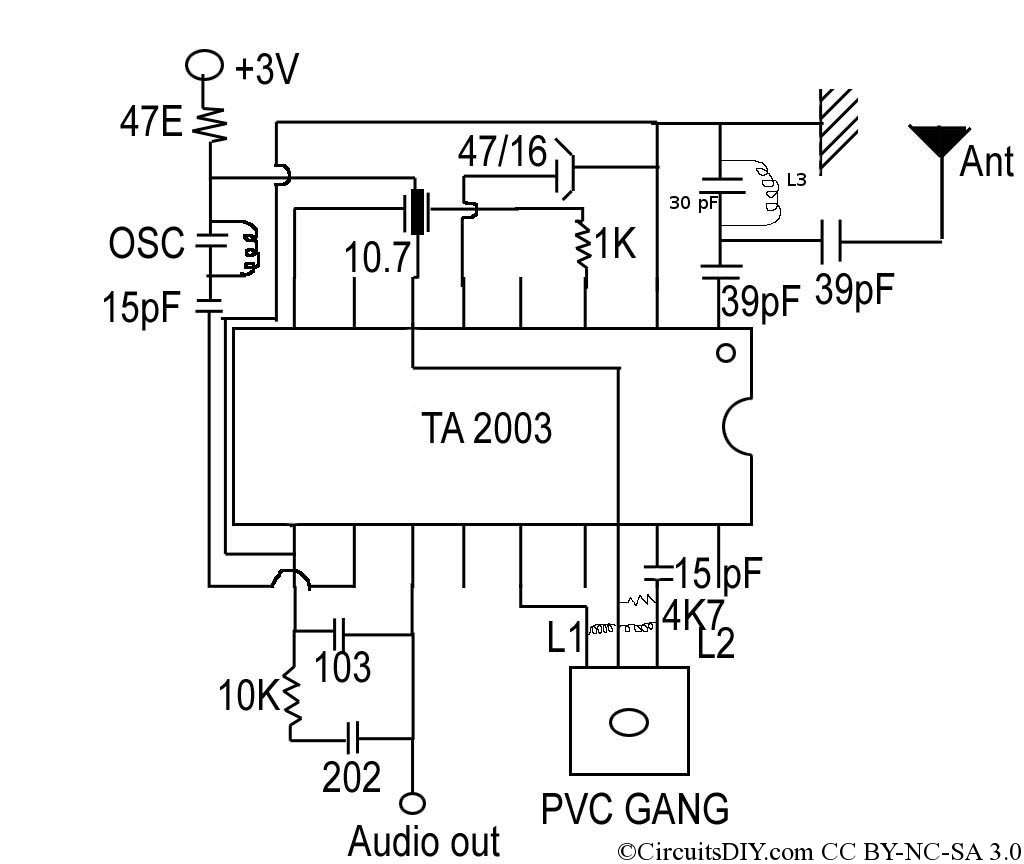 You can find more about the above circuit in the previous link.
Now a dual band AM and FM receiver circuit, as described by the datasheet, tuned via a ganged condenser.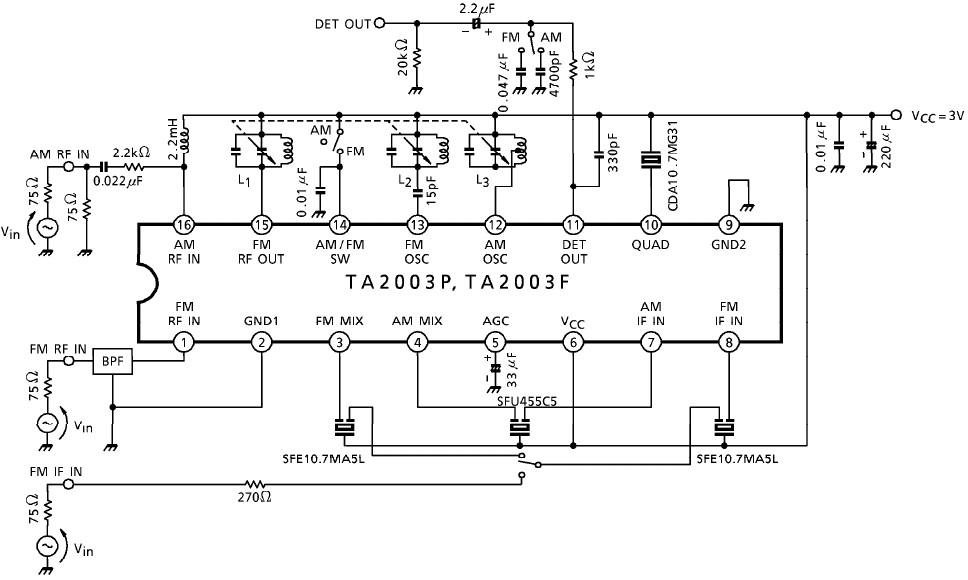 Use the circuit above to check a fm transmitter circuit, like in the link.