UPDATE: https://www.circuitsdiy.com/usb-li-ion-charger-revision
This is a simple li-ion charger without a dedicated li-ion charger IC. This circuit can be used to efficiently and intelligently charge any single cell Li-ion battery pack like mobile battery, digicam battery, etc.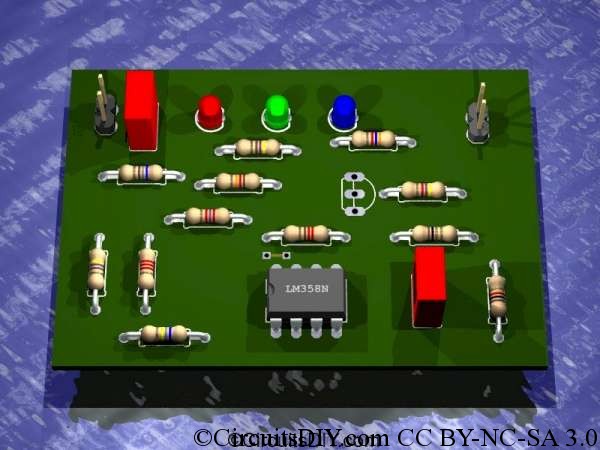 There are 3 LED on the circuit. One LED will be always on whenever a battery is connected. Another LED will blink continuously to indicate charging and the third LED will glow when battery charge complete.
We can charge these Li-ion battery packs with direct regulated voltage but these batteries require special charging technique for long lasting.
These are than when battery charge is less than 20%, charging voltage should be low, not a constant and when battery is full, i.e, charging current almost zero, charging should stop.
In this circuit, the both conditions are checked with the 1R resistor which is in series with the battery.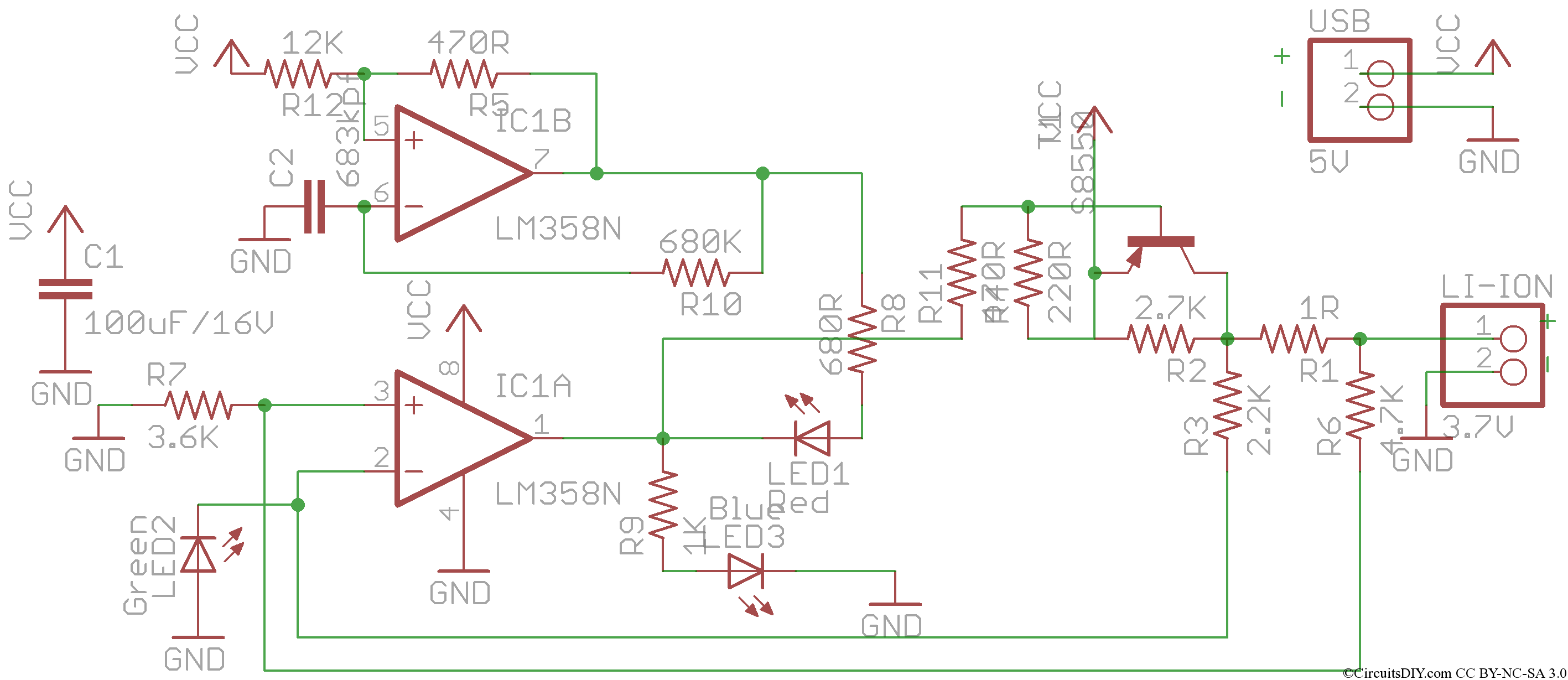 You can connect USB port's 5V supply here, and also can connect any other 5V supply.