This CFL lighting kit is available from a reputed brand alfa, which is known for it's circuits in applications of inverter like products.
We get a good stable circuit from them. The below kit is for lighting a  PL of 9Watt, 11Watt or a CFL of upto 20 watt (of course PF=0.50 CFL's).
Earlier we saw, how can we make 12volt 18 watt by a simple circuit diagram link HERE. This circuit is almost the same with modifications in the output side as we can see a comparably larger  capacitor used in series with transformer output for coupling purpose. This gives us the ability to run PL (starter based) lamps too directly with this circuit.
If we look at the primary side circuit , we can see an inductor coil is used to filter AC pulses from +ve line. There are charging line provided also, for which we need to add a transformer, and the complete setup ready.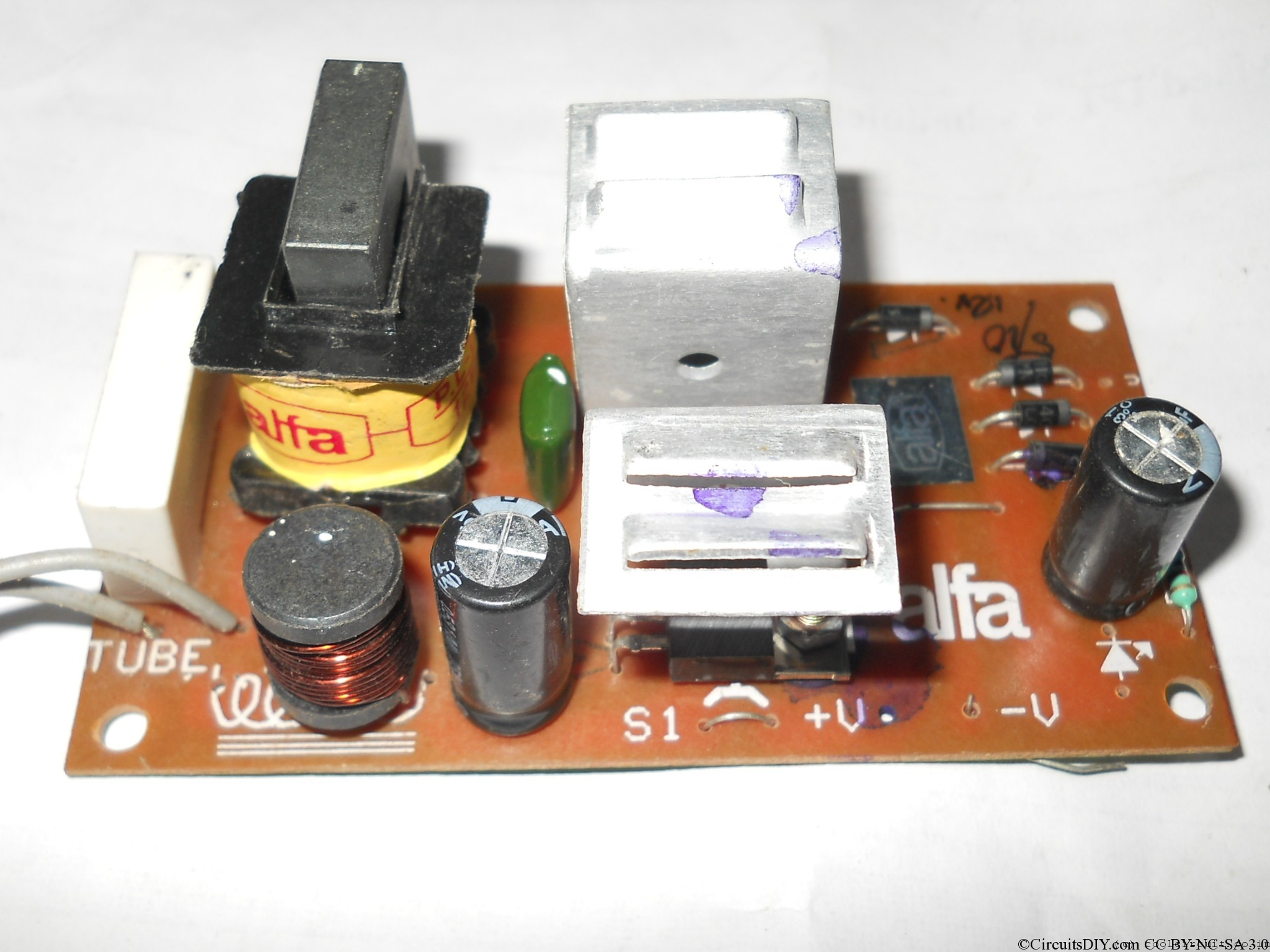 This one costs 120 rupees, but we can make own at just 50 rupees by the help of the circuit in the previous topic, but if we need quality, and reliability, then we need to use this one for better results.
Comments on this article before 07-12-2011, here jump to recent comments .
raju on May 6, 2011 – 12:31 pm

rakesh on October 19, 2011 – 8:39 am

Prasun on November 15, 2011 – 5:01 am

Prasun on November 15, 2011 – 7:51 am

Prasun on November 15, 2011 – 9:27 am

Prasun on November 18, 2011 – 1:20 pm

Prasun on November 18, 2011 – 4:43 pm

Prasun on November 18, 2011 – 7:40 pm