Do you have old unusable Mobile battery?
Normally mobile batteries have a lifespan of 2-5 years under normal usage. But then we have to replace them.
Nowadays there are cheap replacement batteries which cost no more than 1$. But these low cost batteries run only 6-12 months. What to do with the used batteries, which can't be reused in mobiles?
Well, easy solution is to use the batteries in a circuit that requires less current. We can use them for LED lighting.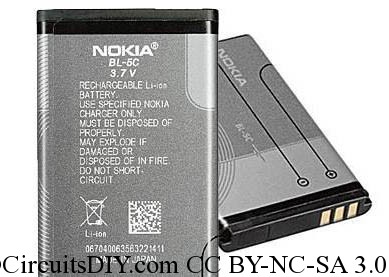 So, just connecting the LED to the battery will light them? Yes, but we need a switch also.
For switching the LED light on or off, here we are not going to use a mechanical switch, instead we'll be using a darkness detector circuit(just reverse application of light detector circuit). And since the battery needs also to be recharged in intervals, we'll connect it to mobile charger to charge it.
Here's a tricky part. The battery voltage is 3.7V, and the output from mobile charger is 5V, so we'll use a resistor in series to charge the battery.
We need to make potential difference of  5.0-3.7=1.3V across the resistor so we are using here a 1? resistor. Note that ay mobile charger can be used with any mobile battery in this setup.
For the battery, find out which 2 pins correspond the +ve and -ve terminals by using a voltmeter, or simply connecting a LED across the pair combinations of battery terminals. The indicative image shows normal pin configuration of Nokia/Samsung battery.
In the darkness detector circuit, you can control the sensitivity of it by altering the value of the resistor used for base biasing, i./e, 10K. The more the resistance, it will require more dark, and vice-versa.
In the output unit, there are eight(8) white LED in parallel connection and it is connected to the controlled output of darkness detector by a series resistor of 1? 2Watt. The resistor is chosen big as it may generate too much heat.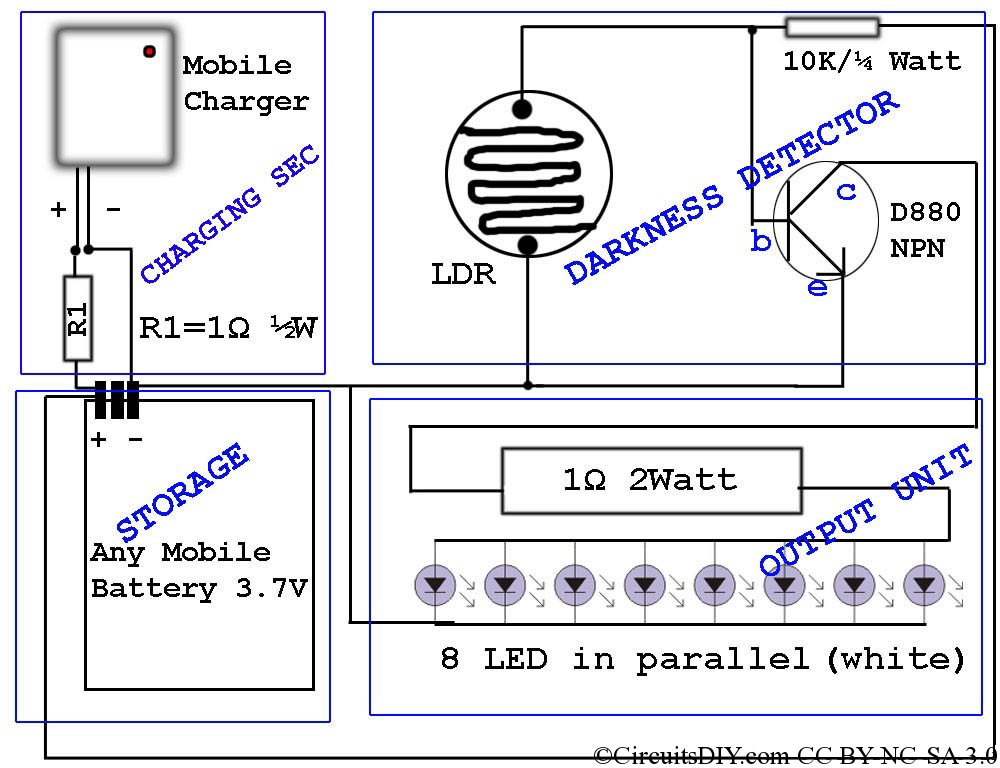 Thus your automatic lighting emergency light is ready which runs by your waste Mobile Battery.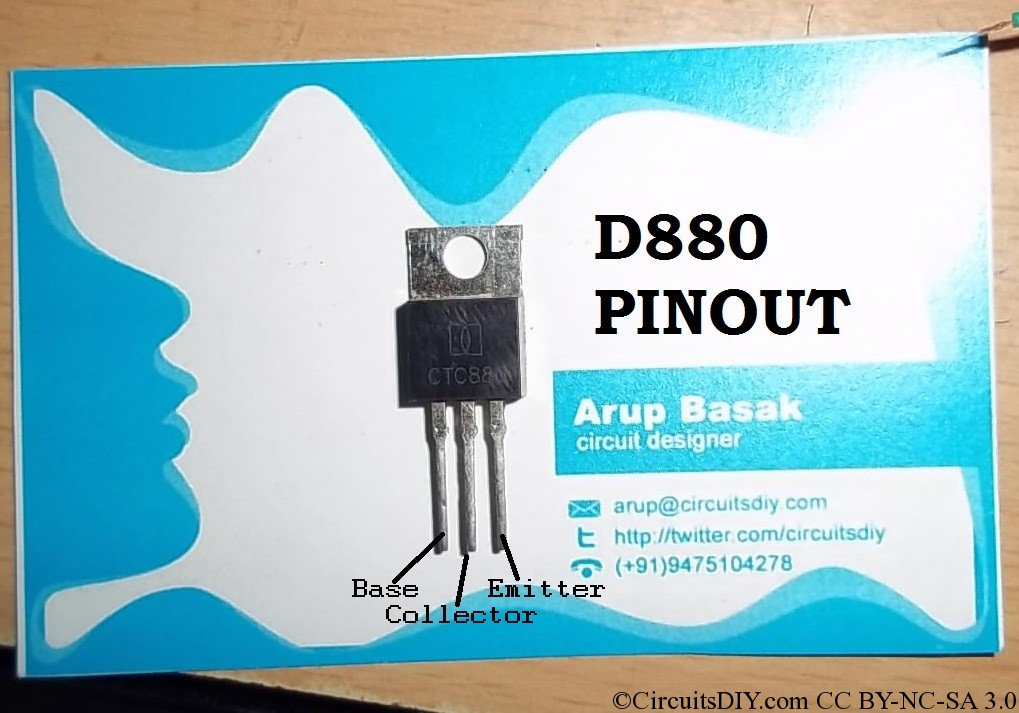 Got a question or suggestion ? Just leave a comment, I'll be happy to discus about it.