There are some power saver devices shown in TV advertisements that they can save electricity bills.
But, does they really cut down electricity bills as advertised? Does they really cut down bills by 50%?
No.
How they can save bills and how much ?
They merges the cosine spikes in electrical waveform resulting in less spike height, so they can save bills a bit. They are simply plugged into wall plug and they do that by help of a capacitor. There are some indicator lights in the device which does nothing but just shows power ok. It can save power around 10% actually.
Which appliances power consumption it can make low?
Only inductive loads produce cosine waves and it can be useful in cases of electric heaters, air conditioners, electrical motors, induction cookers, etc.
How to make it?
To make power saver circuit, you just need a capacitor of 5-10µF of 220V or 440V according to your area grid voltage is 110V or 220V.
For this, I'd recommend buying the oil based capacitors that are used in ceiling fans. They are just 2.5µF, so you need to parallel 2 to 4 capacitors. After that, just connect them into plug and see it works.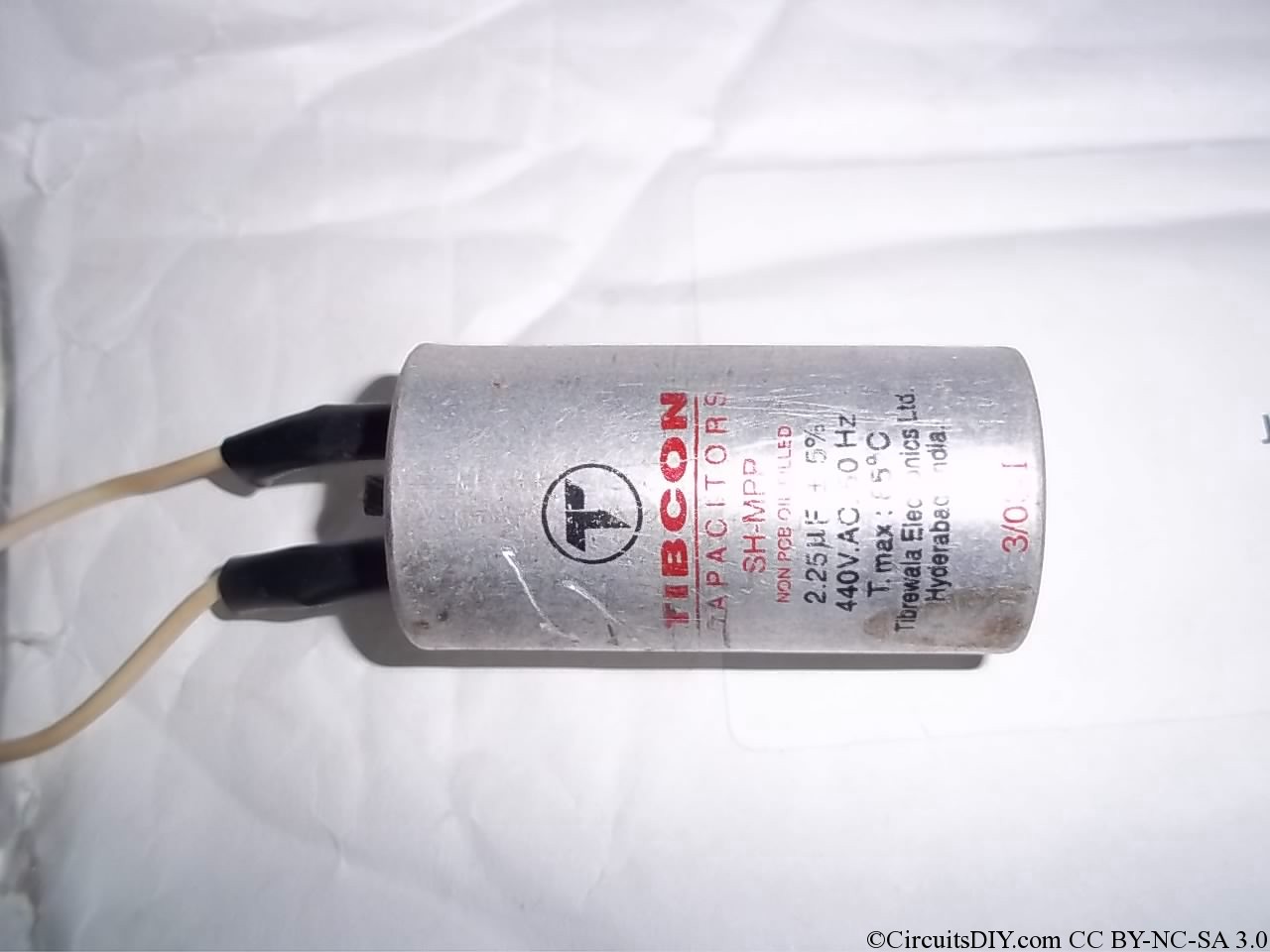 You can also use any other oil filled capasitors, like used in water pumps, to make power saver circuit.
Just choose the one with correct voltage rating and make sure they're non-polar capacitors.
Bottomline: If you run AC, refrigerator, electric water pump, etc then connect a capacitor at the same plug to save some bill.
Good reading: http://electrical-engineering-portal.com/the-real-truth-behind-household-power-savers  Thanks Prakash!