Last week I bought a cheap china phone as my primary phone went to service center for 3 days.
It's this: http://icellmobiles.com/product_detail.php?&getID=133
I got the phone for Rs.500 (~US$8.4) including battery,charger,earpiece. And after my primary phone was back from service, I had the good time to open the phone and see what's inside.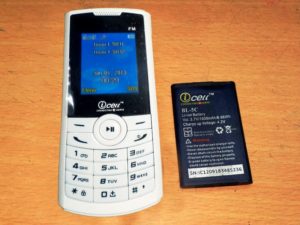 It was a lightweight phone which looked similar to Samsung E2232 and had many useless things in it.
1. Camera: Worst camera ever seen, 96×68 res. What do you expect in such phone ? 😛
2. Media playback: It managed to play MP3/MP4 over TF card but sound or video quality will destroy your ears.
The two good things to mention:
1. The battery held the initial charge for the 3 days.
2. It has provision of using two GSM SIM at the same time.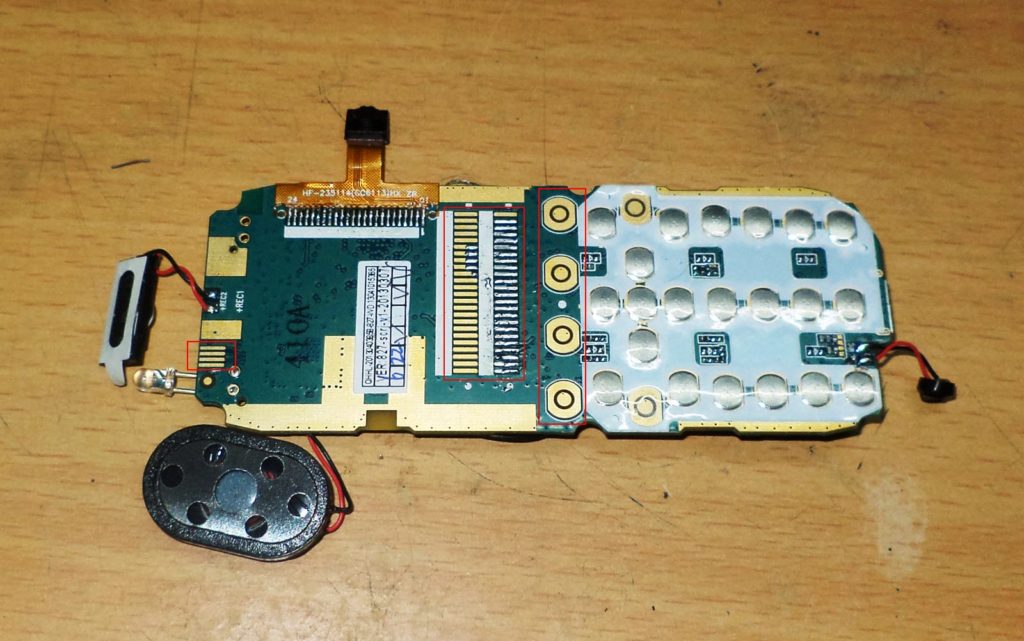 So, it has a generic PCB. You can see two LCD connectors, extra switches (probably same board with different ROM for different model) and there's even a 4pin touchscreen connector at the top.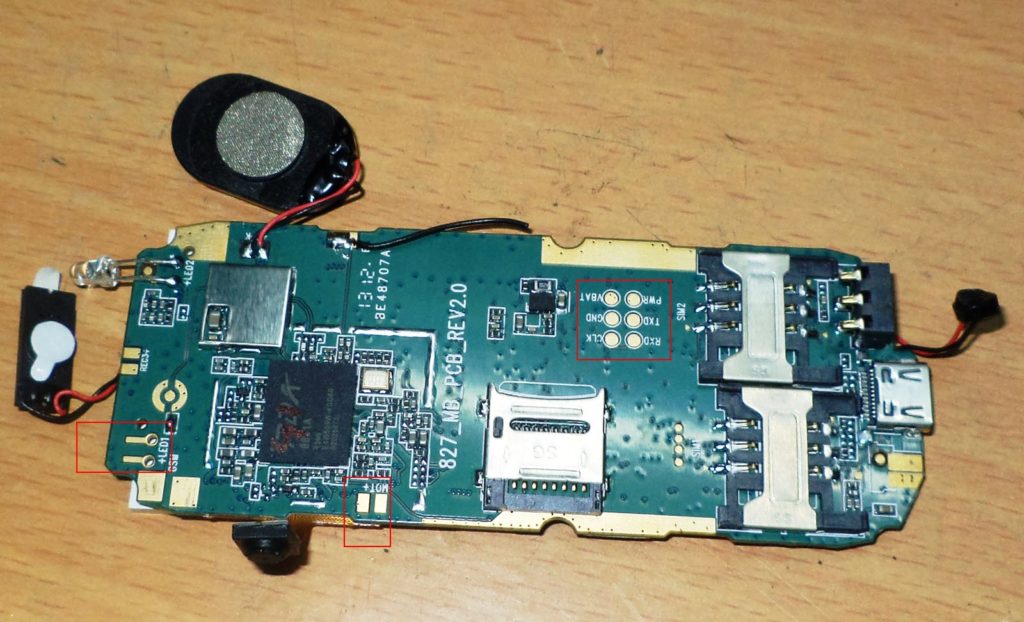 On the back of the PCB there is almost no parts as compared to ordinary Nokia/Samsung phone's motherboard. There is one small IC below battery compartment which looks like power management IC, one RDA8851A CPU, and one IC section shielded which is obviously the GSM unit. There's connction pads provided for vibrator, additional LED for torch, and a 6pin programming interface connector.
Oh yes, there's a hanging wire for Bluetooth antenna also. 😛