LA4446 is of similar series IC as LA4440, but it is meant for dual or stereo 5.5Watt RMS outputs.
While 4440 gives 6Watt outputs at dual mode, this gives almost same but with much smaller package size.
The IC package is mall but it provides same functionality and special features like LA4440. These are,
Low pop noise at power ON/OFF time
Good ripple rejection: 46dB(typ)
Good channel separation
Low residual noise (Rg=0)
On chip protectors as Thermal protector, Overvoltage/Surge Protector, and pin short protector
The below circuit is the application circuit of LA4446 IC.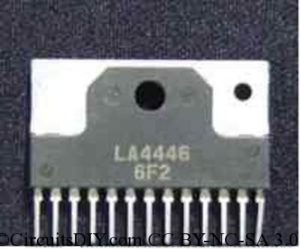 The parts in the above diagram are,
C1,C2=47uF/10V
C3,C6=100uF/10V
C4,C8=10uF/10V
C5,C7=470uF/10V
R1,R2=100E@1/4Watt
Speaker=20Watt PMPO or 5Watt RMS.
Sample diagram of LA4446 based audio amplifier circuit. You could construct the circuit easily on a Veroboard or strip board without much difficulty.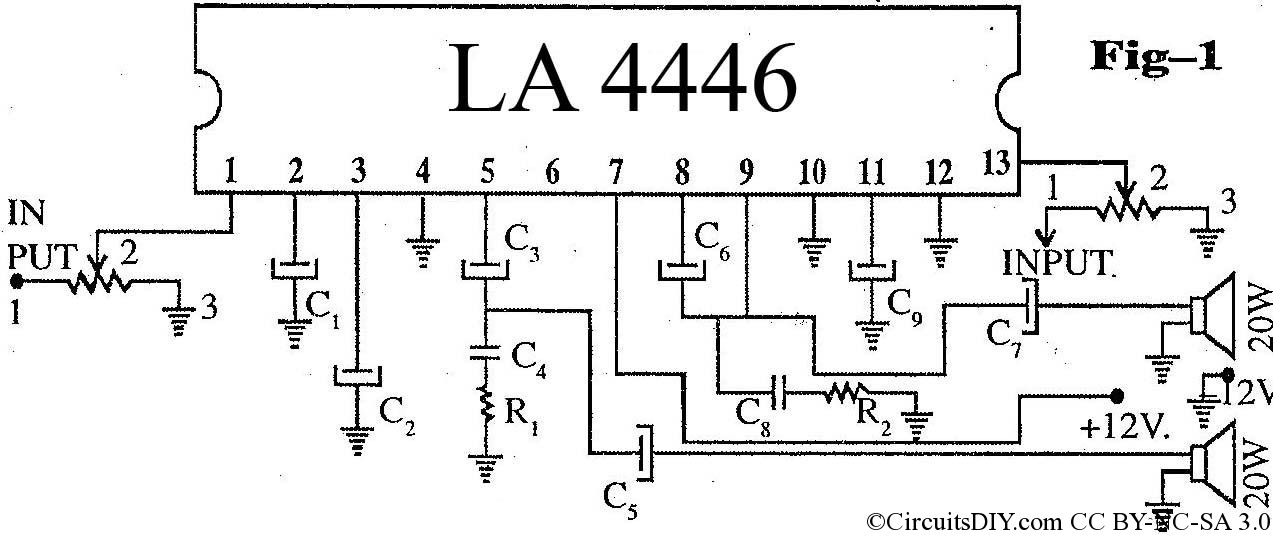 Have you some suggestion or question ? Just leave comments, I'll be happy to talk about it.