A dielectric resonator oscillator is basically a high frequency oscillator, operates within a range of few tens of gigahertz.
The main frequency determining component is piece of dielectric material, usually made of ceramic.
This piece of dielectric is called dielectric resonator, usually constructed in special cylindrical shapes.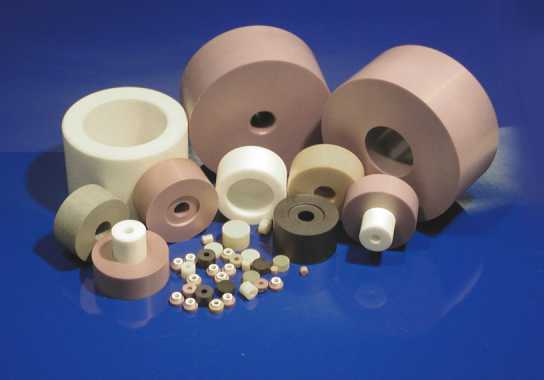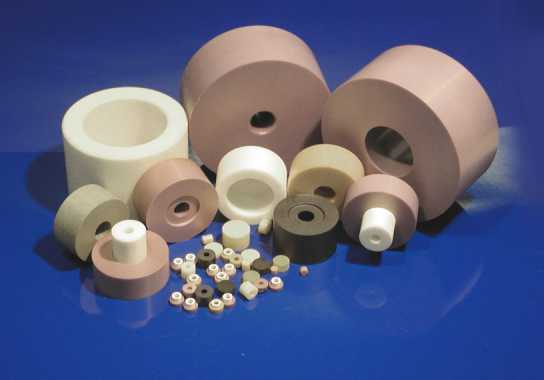 The elements have a relatively larger dielectric constant, high quality factor and a very low dissipation factor in microwave range.
Dielectric resonators are widely used in microwave application, specially when extreme frequency stability is not the top priority.
As high frequency oscillators in microwave range (DRO).
Microwave antennas, called Dielectric Resonator Antenna (DRA).
High quality band pass filters in microwave range.
Satellite communication equipments.
Millimeter wave radars and so on.
Construction of a dielectric resonator oscillator
Here I'm not going to make one, rather I'll tear down a satellite TV's LNB to show you how it's made. Dielectric resonator oscillators are widely used as local oscillator in low cost LNB.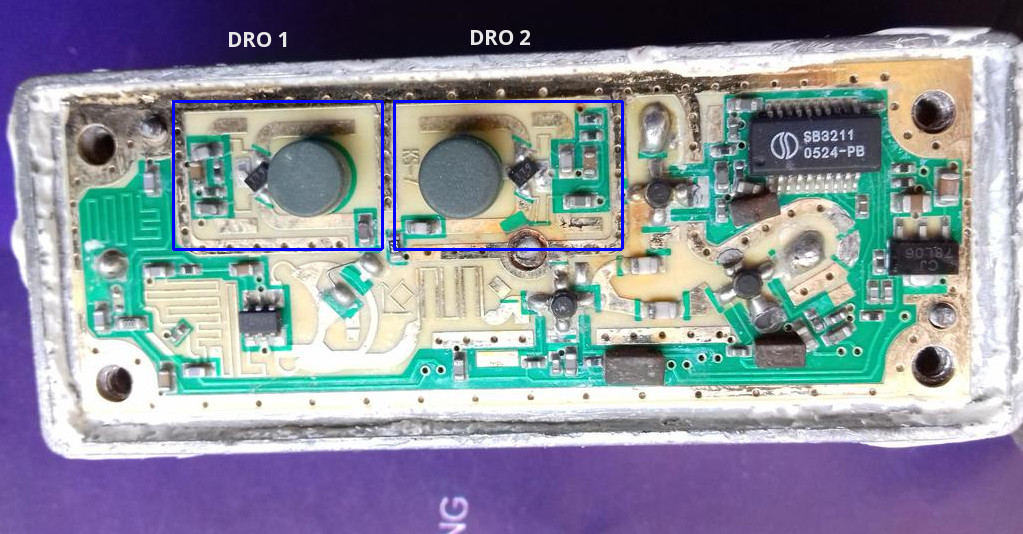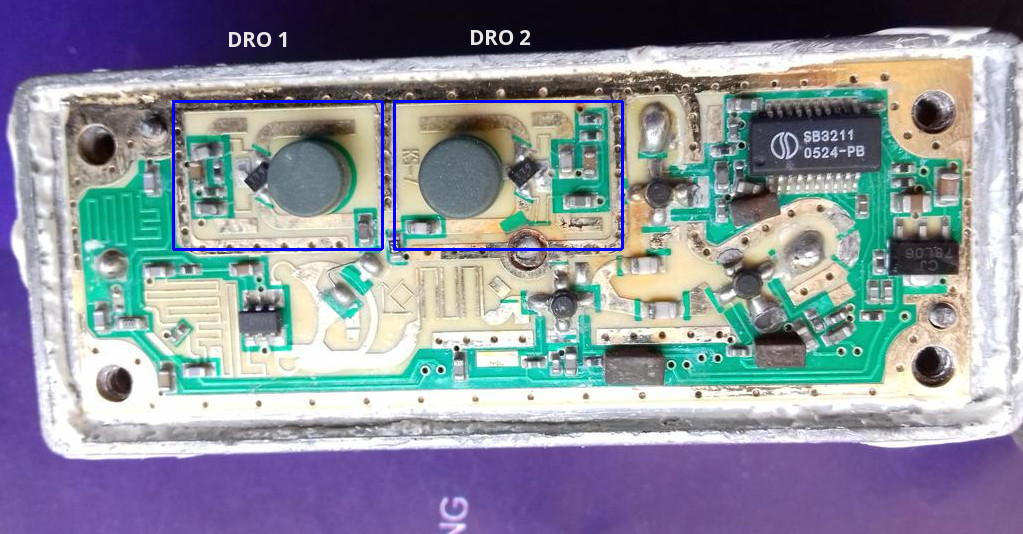 There's two DRO in this LNB, perhaps one for the vertically polarized waves and another for horizontally polarized wave.
These two dark grey button like things are the dielectric elements, mounted on little plastic risers.
The oscillator circuit is simple, there's only one tiny RF transistor in M04 super minimold package, probably 2SC5508 or something similar. And there's also few SMD passive component.
A DRO can't oscillate without a metal cavity, the top aluminium cover of the LNB along with the PCB ground plane forms a cavity.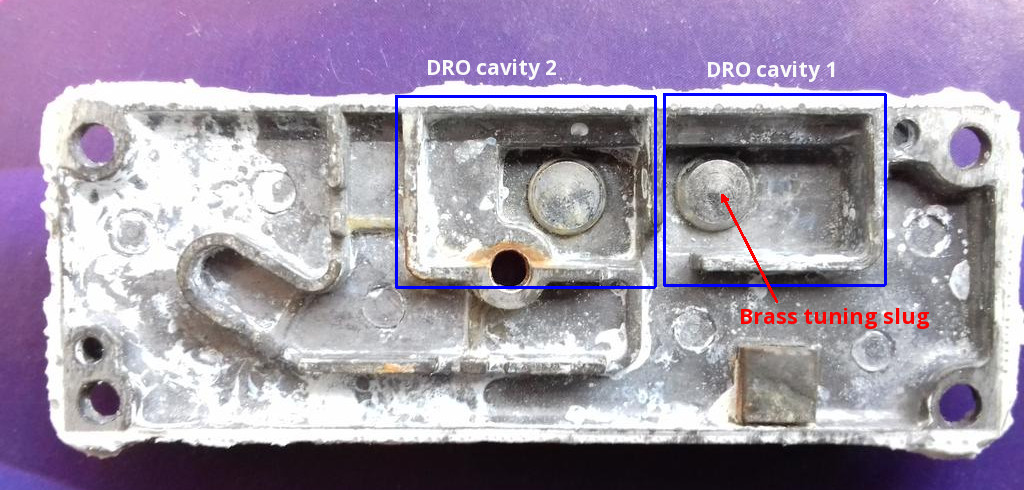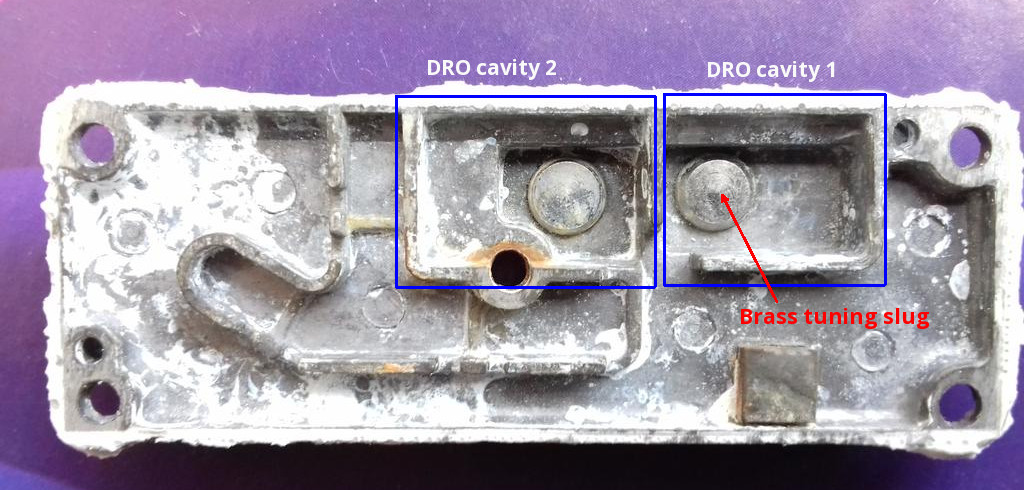 There's a brass tuning slug in each cavity to set the oscillation frequency. Actually a DRO is quite sensitive, a very little change in anything will ruin the tuning. That's why LNB's are always sealed with some sort of resin.
Conclusion
So, that's all for this short article about DROs, I hope you enjoyed it. I'll add some more pictures of different types of DRO in future, stay connected, also don't forget to share your thoughts in the comment section.