This is just a basic demo board of 78XX IC and LM317.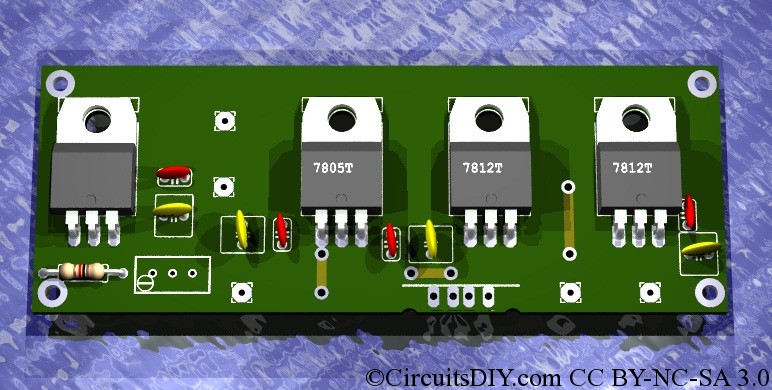 LM 7805 and LM7812 are used here as 5V and 12V regulators. The supply for this board is taken from a 12V transformer which actually gives upto 15 volts. The overvoltage could be dangerous to some boards, so a 12V regulator is used. One LM7812 IC can provide upto 1Amp current and so there is two LM7812 ICs used in parallel to get 2Amp output.
In the board there is one LM7805 IC that gives 5.0V through a onboard USB connector which can be useful in digital circuits and also in charging mobnile through USB port.
In the left, there is one variable voltage regulator LM317. By tuning the preset(not shown in picture) we can get 1.25V to 12Volts easily in this setup.