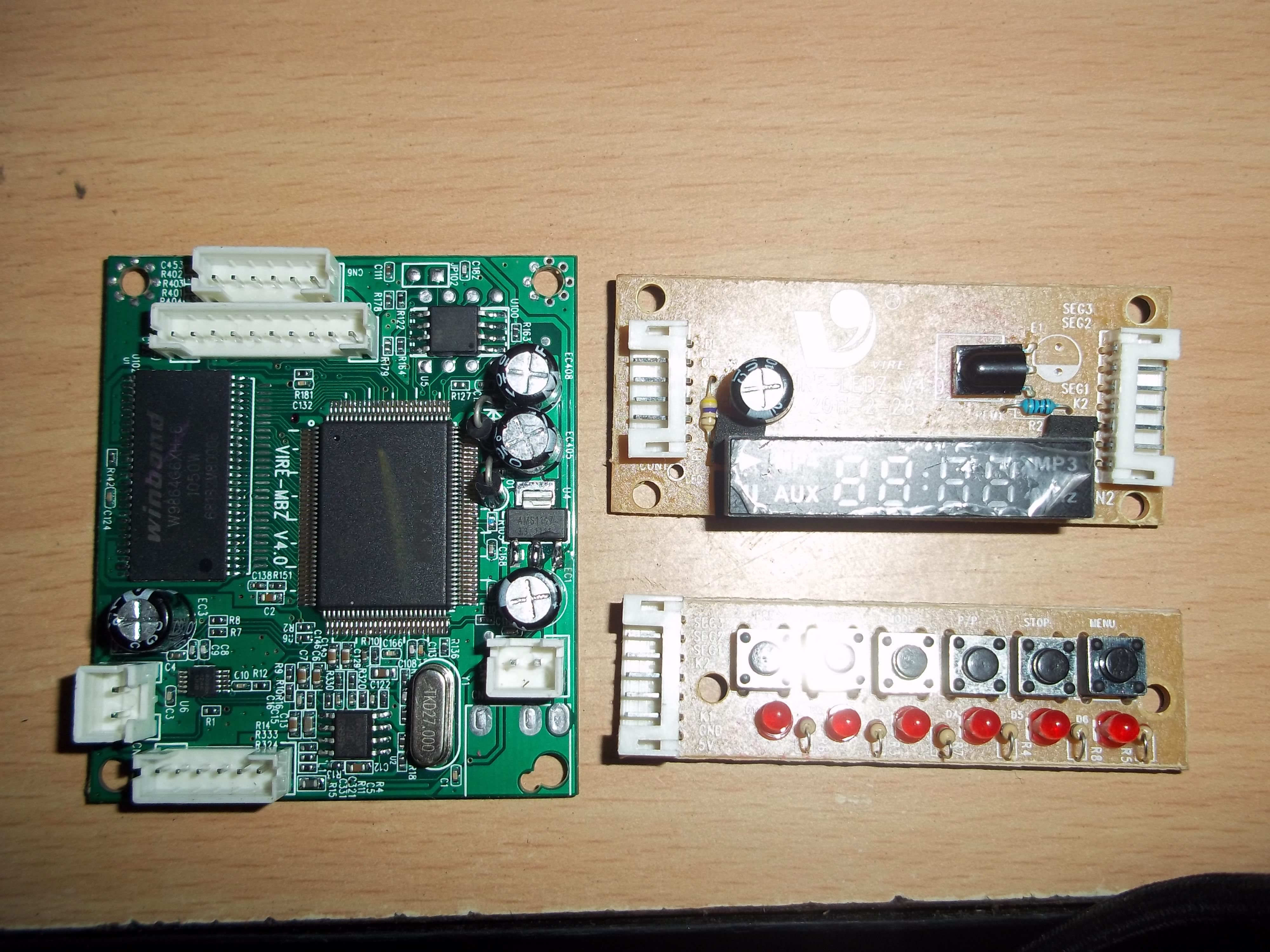 After a lot of search, finally I've found a USB/SD video player kit.
This kit is priced a bit high at 480Rs(as of 09/2011), which seemed to be loot when I was buying this, but later it is realized how useful is this.
The kit consists of a mainboard, one interface board, one display board and one remote.
Interface board: This board consists of  HT1628 IC which is a DVD LED Driver IC. The mainboard connects to this board with a ribbon cable and this board consists of IR sensor and display. Another ribbon cable connects this board with the interface board which has 6 keys and LEDs for the panel.
Main Board: The mainboard has two main ICs, one is Zoran ZR36988 DVD processor IC, and another is W9864G RAM. There is an LM1117-3.3 voltage regulator on board which provides 3.3V supply for all the internals. There are a few small ICs like video amplifier, FM receiver, etc.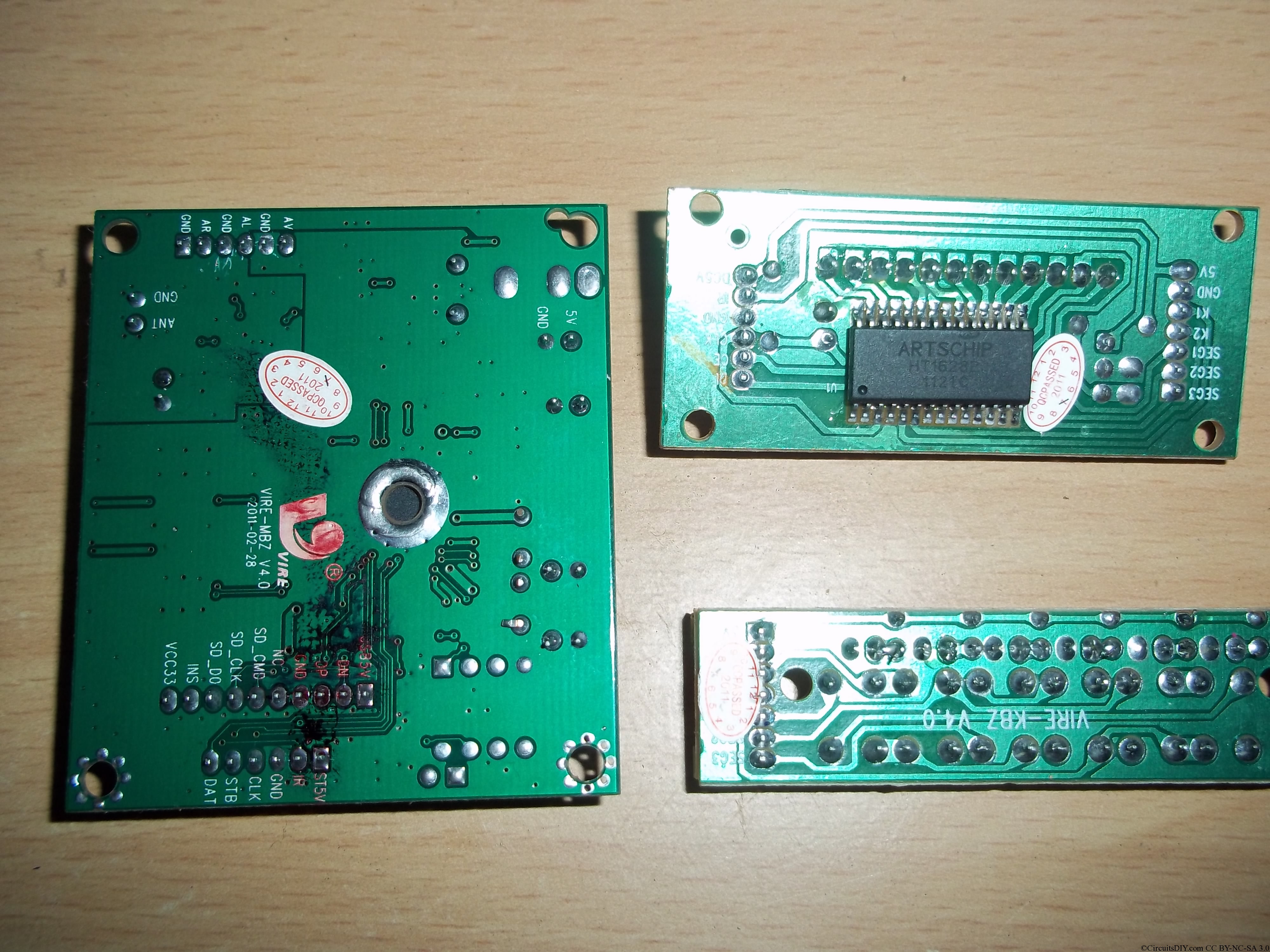 The Zoran ZR36988 IC is a variant of the popular Zoran 36888 IC, which is a DivX certified media player IC. It supports playback of JPEG, MP3, WMA, and MPEG-1/2/4 files and the IC provides HDMI output, true 5.1channel output, etc extraordinary features.
Though in the board those features were not implemented and there is only stereo audio and video output enabled for TVs.
More information about the IC: http://zoran.com/spip.php?page=imprimer&id_article=54 ( Link now dead )
There is connector for both SD/MMC cards and USB port in the board. I've tested this board with my USB pendrive and MP4 and AVI video playback i good enough.
The IC is also used in modern DVDs so there would not be any problem in finding the IC if it damages. I guess that IC will cost around 250-300Rs.
Comments on this article before 07-12-2011, here jump to recent comments .
Manoj on September 17, 2011 – 2:47 am

Justin on September 17, 2011 – 8:30 am

Manoj on September 18, 2011 – 1:52 pm

papai on October 8, 2011 – 5:57 pm

papai on October 8, 2011 – 6:05 pm

Arup on October 8, 2011 – 6:29 pm

ziddik on October 11, 2011 – 3:55 am

papai on October 11, 2011 – 4:00 pm

Keith Piccione on October 12, 2011 – 1:18 pm

ziddik on October 13, 2011 – 12:56 pm

ziddik on October 13, 2011 – 12:59 pm

ziddik on October 14, 2011 – 4:23 am

papai on October 20, 2011 – 2:54 pm

anurag agrahari on November 6, 2011 – 6:02 am

sachin jadhav on November 11, 2011 – 9:51 am