An year ago, I've shared a circuit of USB li-ion charger based on LM358opamp. The circuit had some problems as reported by commentators that inclide wrong direction of LEDs.
Features:
Charging via mini-USB connector which is very common.
Charging status display by LED
Simple circuit by using opamp, resistor, and not by any complex dedicated IC or micro-controller.
Charges completely drained (0V) battery packs.
Max charging current 500mA(limited by USB supply), depending on battery.
Here's the corrected schematics and the board design of the circuit.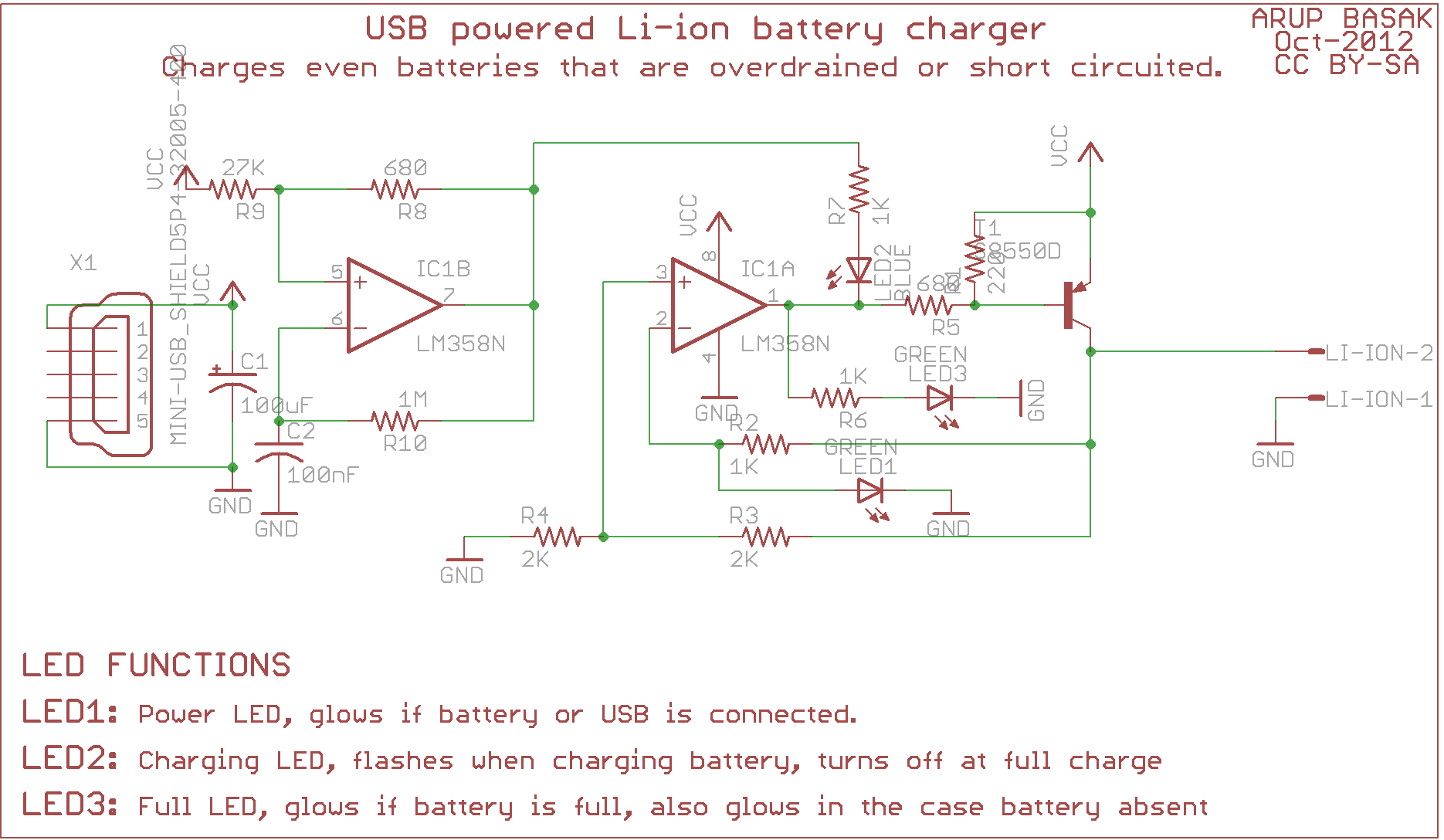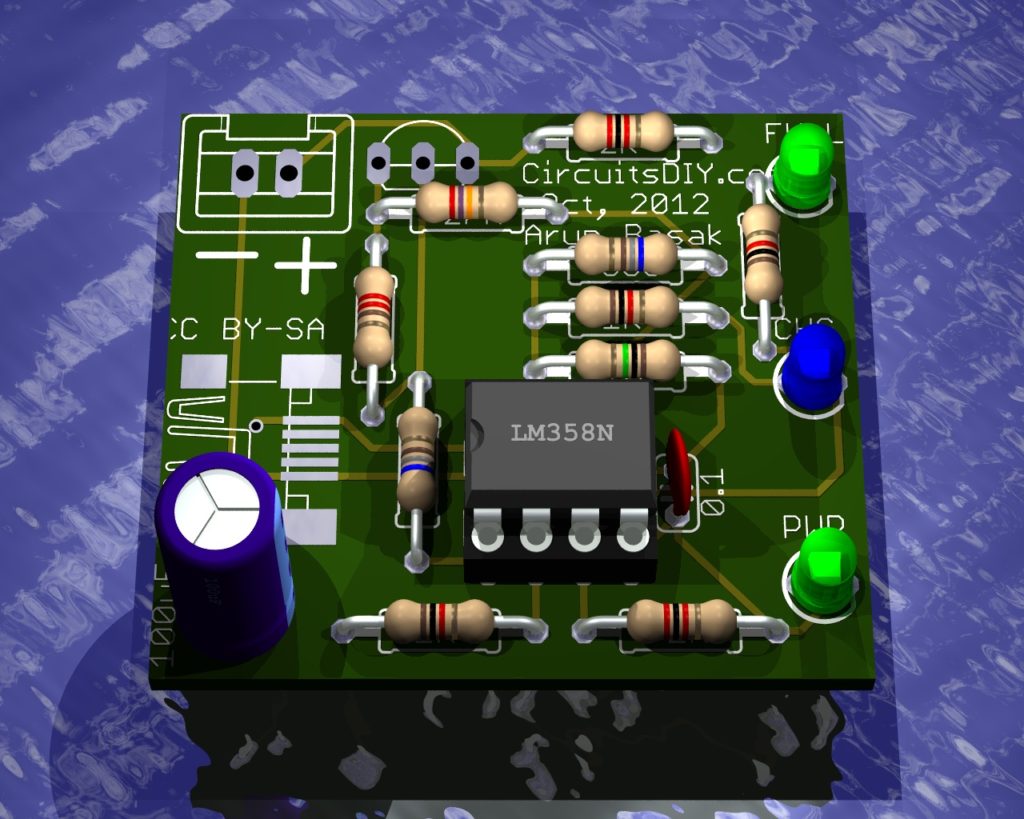 Update: https://www.circuitsdiy.com/usb-li-ion-charger-build
Boards are available for buying.