I have a wired broadband connection at my home and there's a TP-Link TL-WR740N Router for serving the WiFi to my mobiles, TV and other devices. After serving well for more than 3 years, the router was now working anymore. There was Wi-Fi signal but with no internet access. I called up my ISP and they checked and found that the router's WAN port (input port) was burnt which cannot be repaired and I need a new router. But before buying another router I decided to open the router and check for defects inside.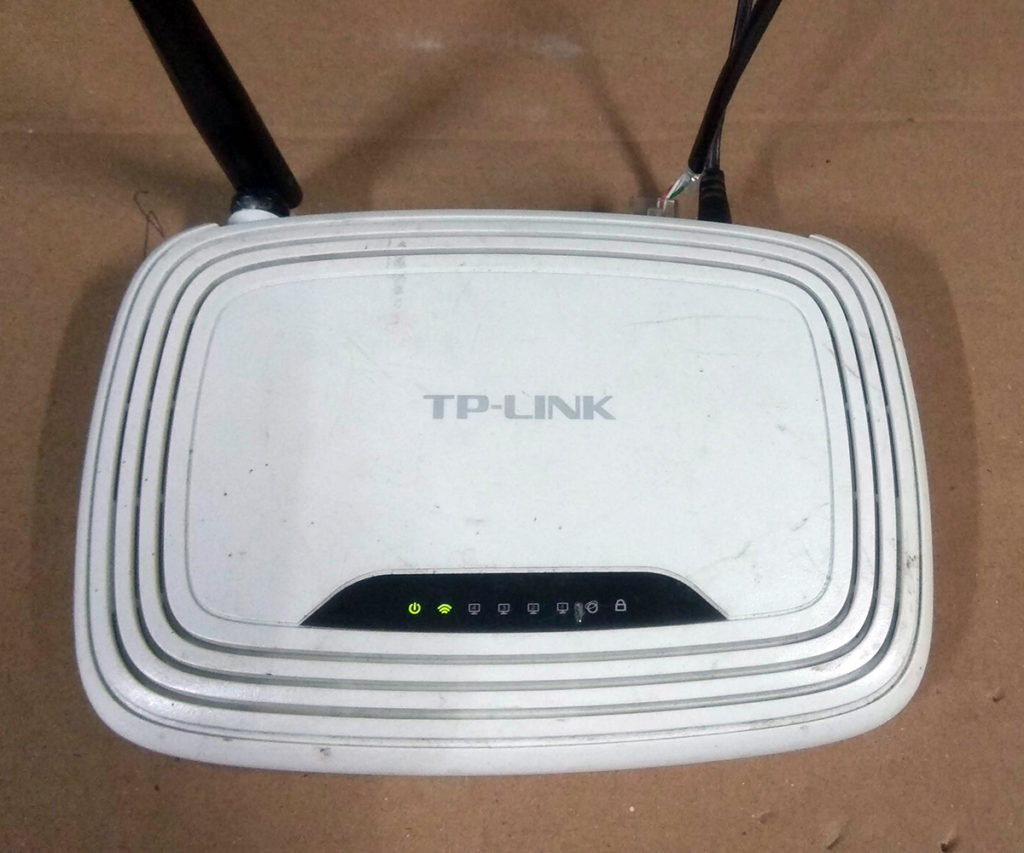 As you can see above the power LED glows as well as the WiFi LED , but the WAN LED doesn't glow at all (2nd from right). Then I opened the router and checked for any visual damage or signs of burning. But there was not any such thing. I traced the connection of the WAN port and found that it goes to a LAN magnetic transformer (marked in red circle) and from the transformer it goes to the System-on-a-Chip (SoC) which is Qualcomm QCA9531. On checking the continuity of the coils I found that one of the input coil is open circuit and I came to conclusion that replacing the magnetic transformer would very likely resurrect my router.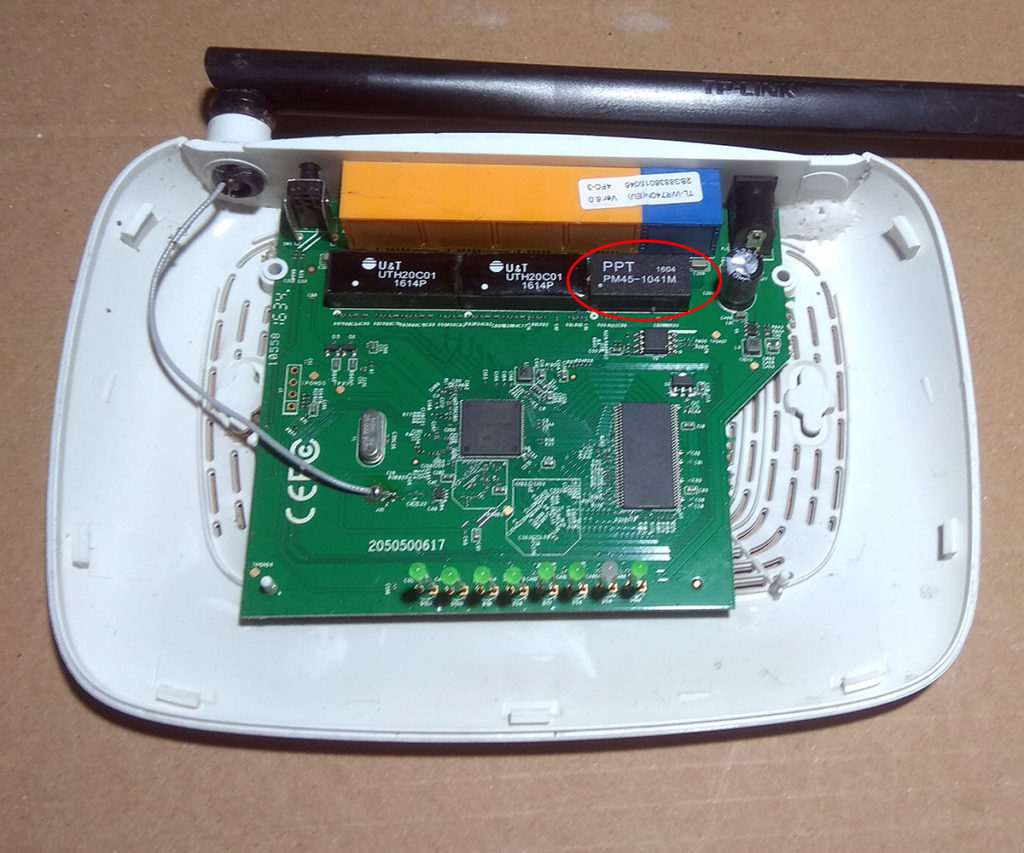 Finding the magnetic transformer in local electronics spare shop was not a good idea because I had to explain what transformer I was looking for to more than 5 shops and then get reply that they don't have that. Sourcing the component from online through ebay/aliexpress would introduce few weeks delay . The other way to source the component was sourcing another dead router that has the same part but has different fault. I was lucky to get another dead TP-Link TL-WR740N Router from my ISP local technician. After knowing what I've planned to do, he gave me that router for free.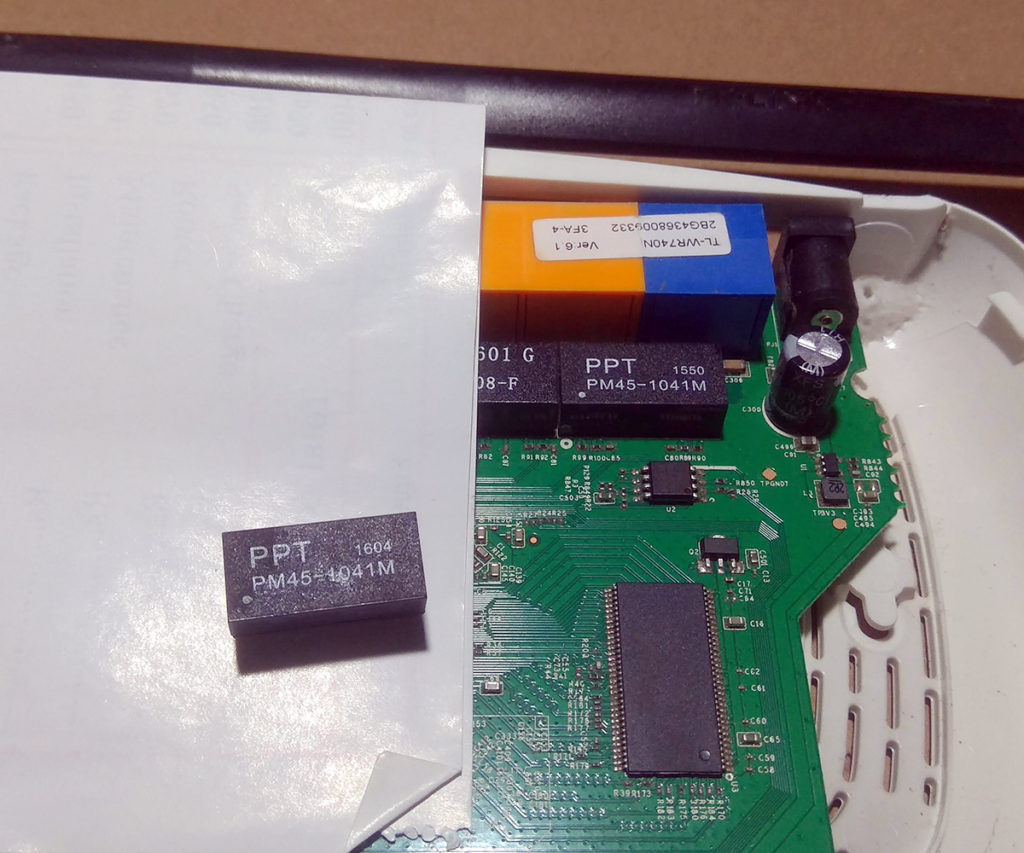 I was able to find same magnetic transformer inside the other router I got. That router had some other problem but the magnetic transformer was ok when I tested it with multi-meter. I desoldered the faulty magnetic transformer and installed the scavenged part. Then I powered the router and plugged the internet LAN cable to the WAN port and the WAN led glowed. I call it a success.
If you have similar problem in any other brand router then you may follow the same steps to repair your router.
Let me know in the comments if you have successfully repaired your router...