This is current revision of the OSSDAS project. This new beta design is as follows. After few days this design will go to a board house. Now just touching it for perfection. Any features/suggestions are welcome.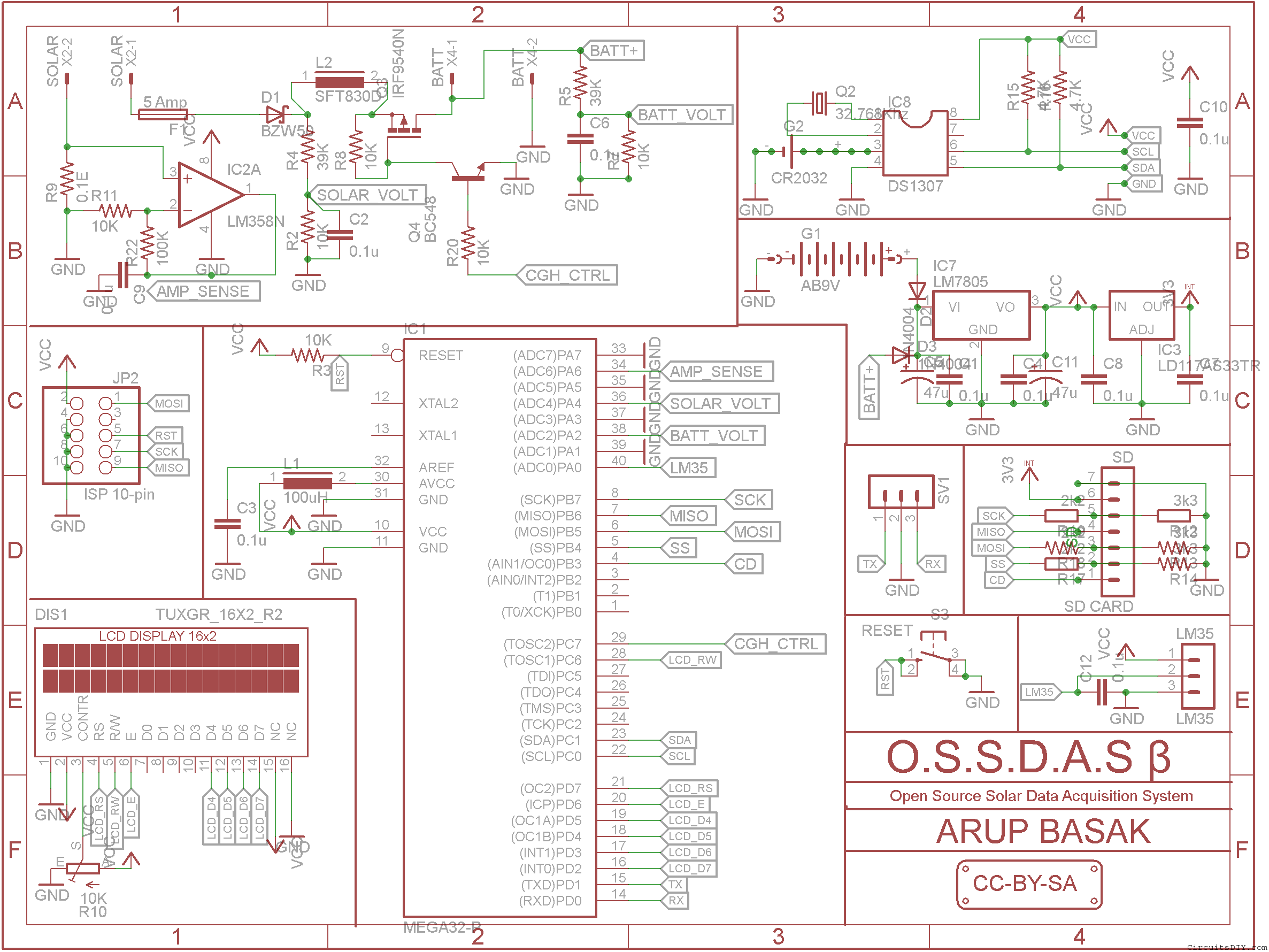 Features added:
Current sense through even lower valued resistor and using op-amp to multiply the very low drop voltage. Symmetrical to a low side CSA.
Integrated charging control. Charging path from solar panel to battery goes through CSA, FUSE, DIODE, INDUCTOR, and a MOSFET. The MOSFET is driven by the micro controller.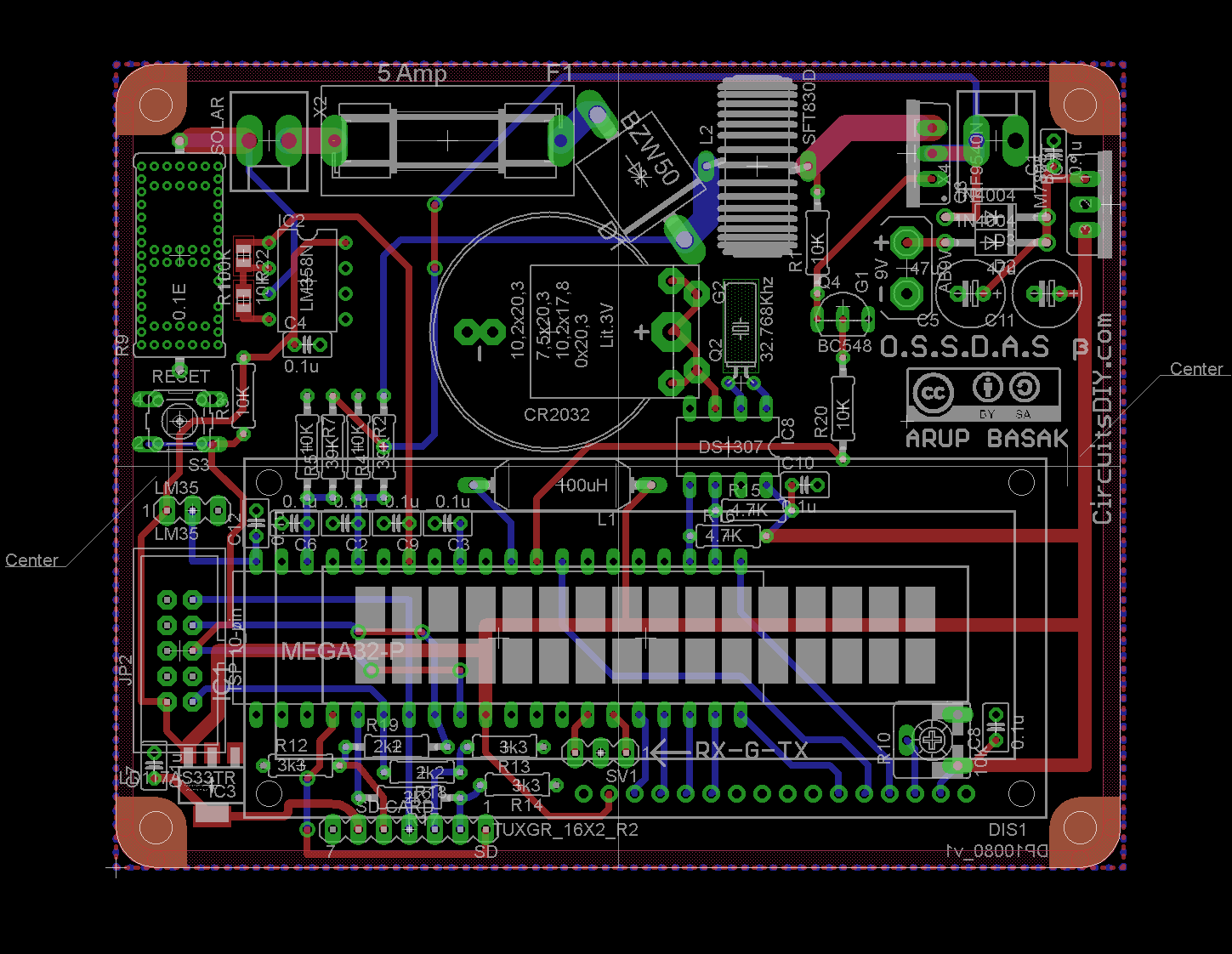 Still I'm not publishing the software because it's not well written and structured. Will publish the software after few more days.