LM317 is the most used and easily available adjustable voltage regulator. Here I've designed a simple PCB for the regulator with surrounding diodes, capacitors, resistors, etc. In this board, the voltage adjustor connector is given into which a potentiometer can be attached for variable supply.I've designed the board from the given application circuit in the LM317 datasheet.
Download Eagle design files.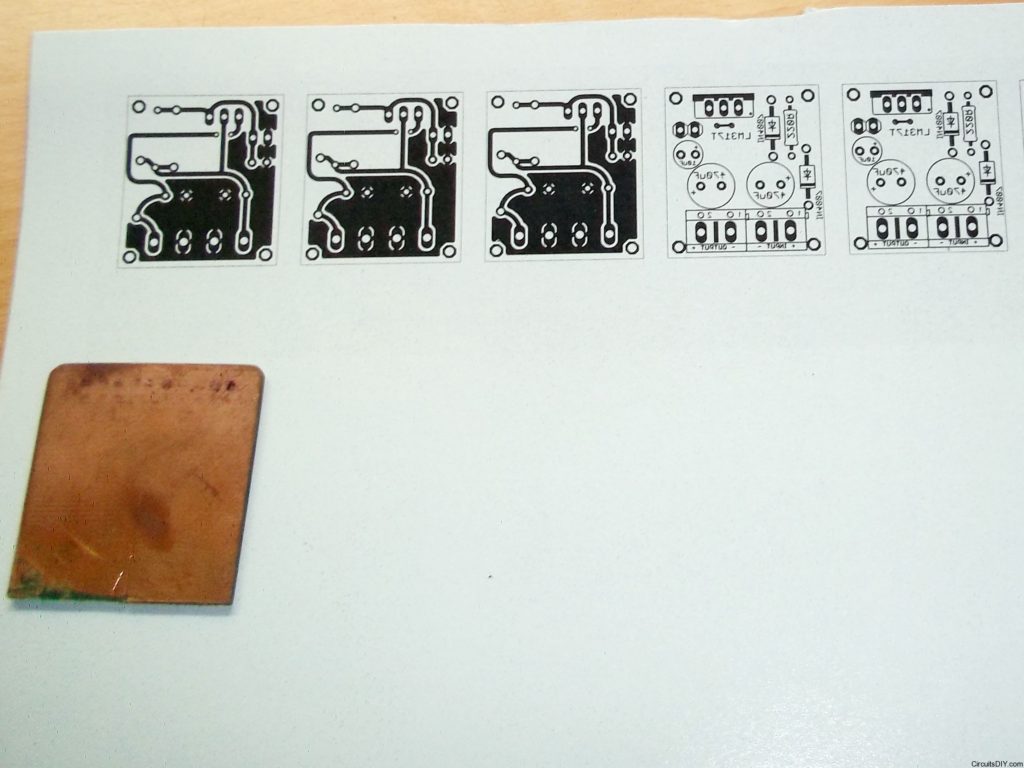 Here I've printed the front and back of the PCB's layout mirrored for toner transfer process. This time I used Pulsar products instead of ordinary photo papers and it is an excellent key to good quality PCBs.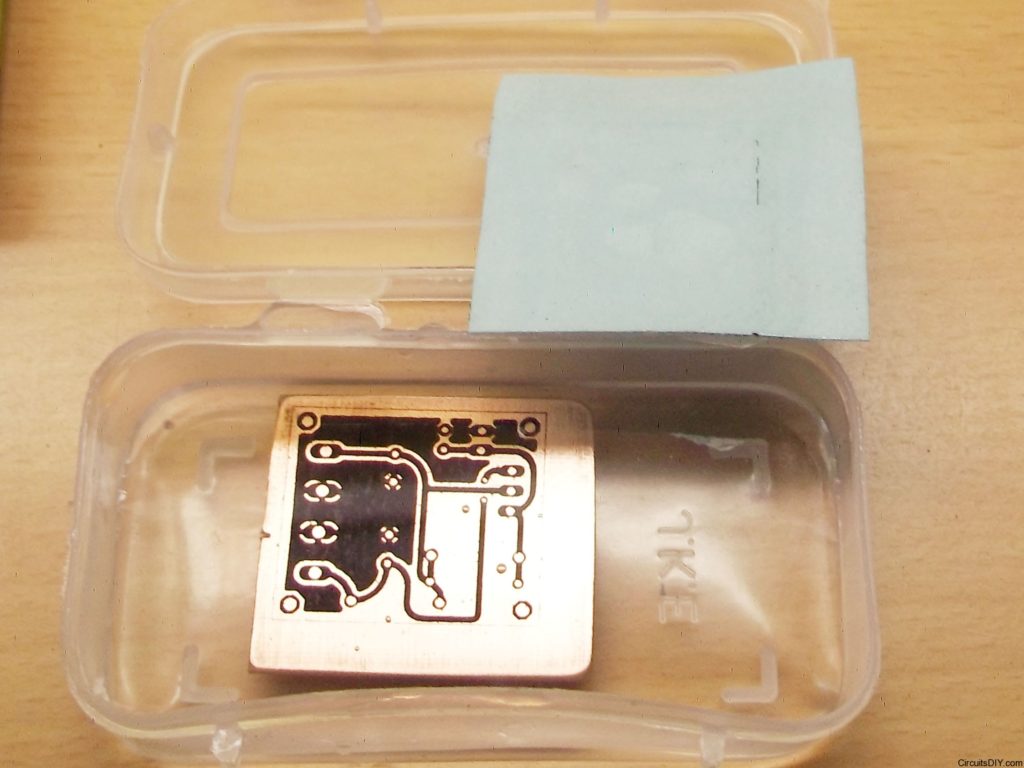 Above you can see the paper is easily removed when in contact of water and a clear black toner can be seen. No need to rub papers and risking the tracks.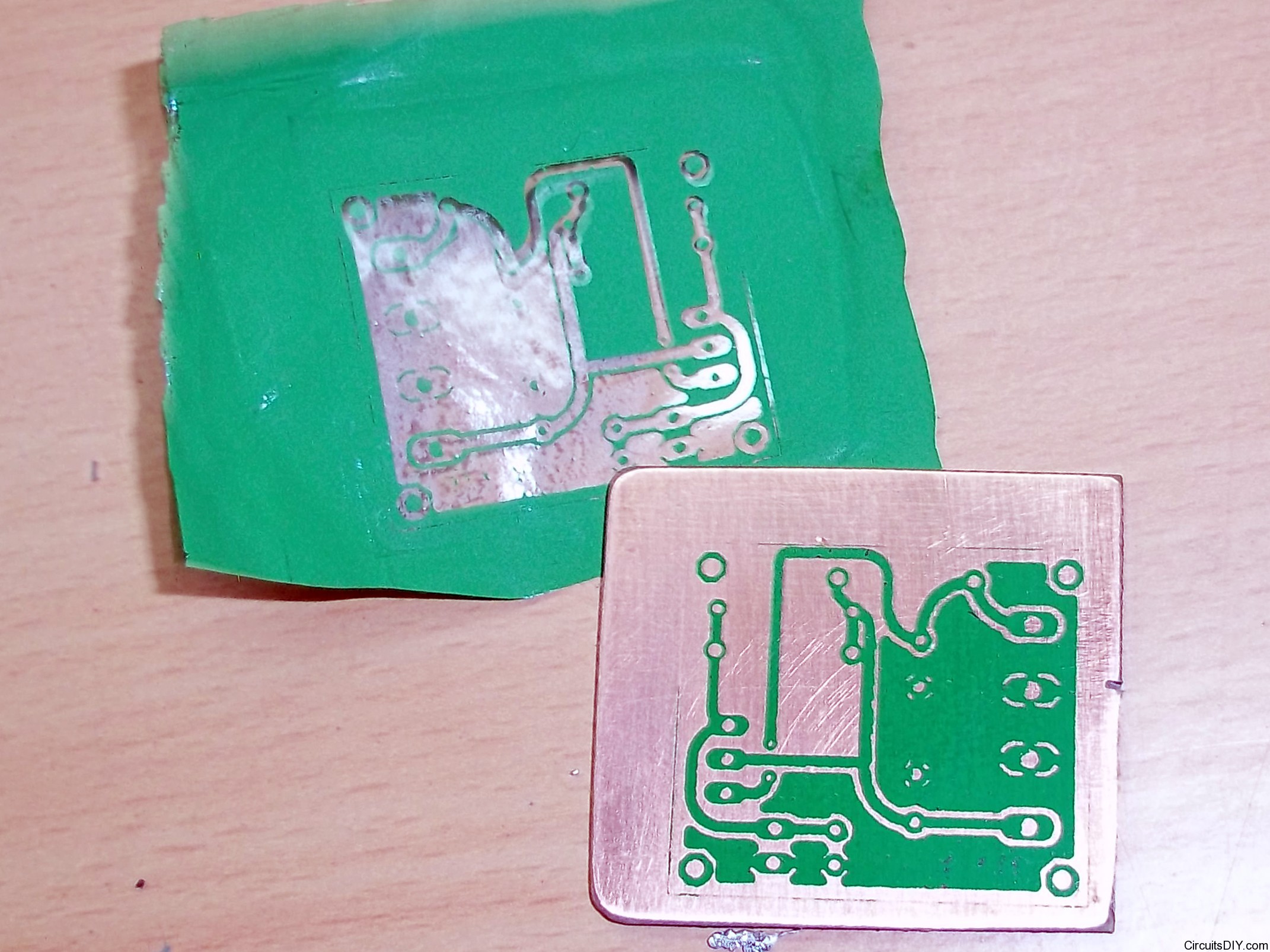 Here's the second Pulsar product I used. It's a protective foil called Green TRF. This is iron-ed to the toner and it gives an additional layer of protection to the layout from the etchant.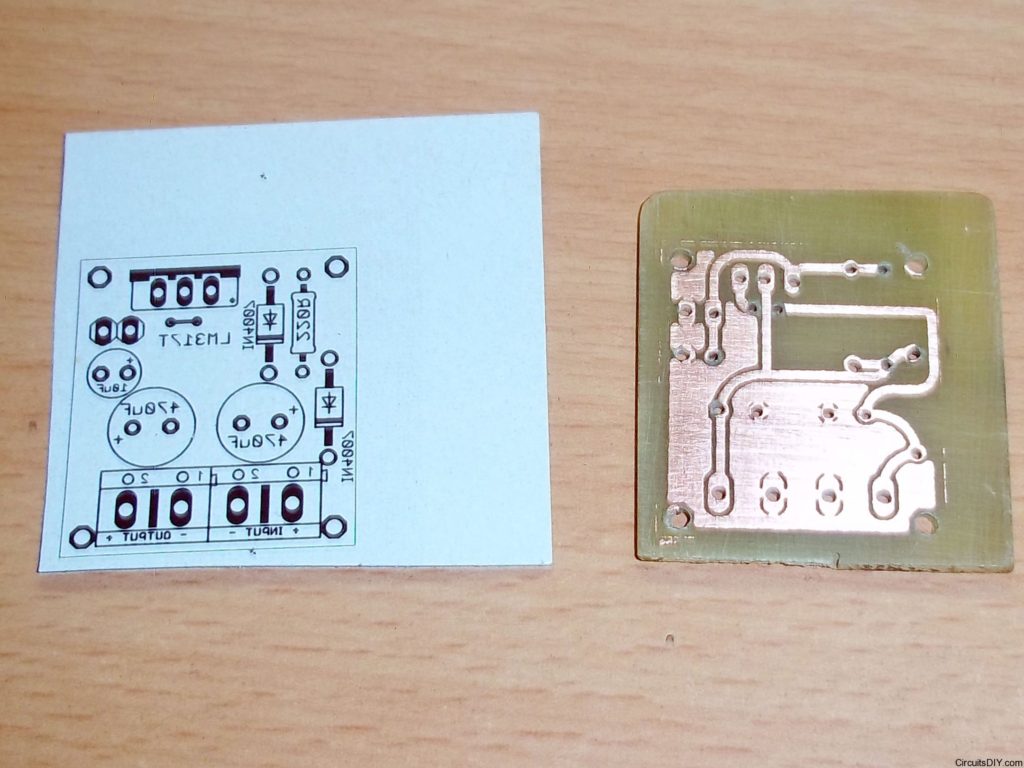 After etching, cleaning and drilling, the board is ready to be ironed again this time to include the top mask to the PCB.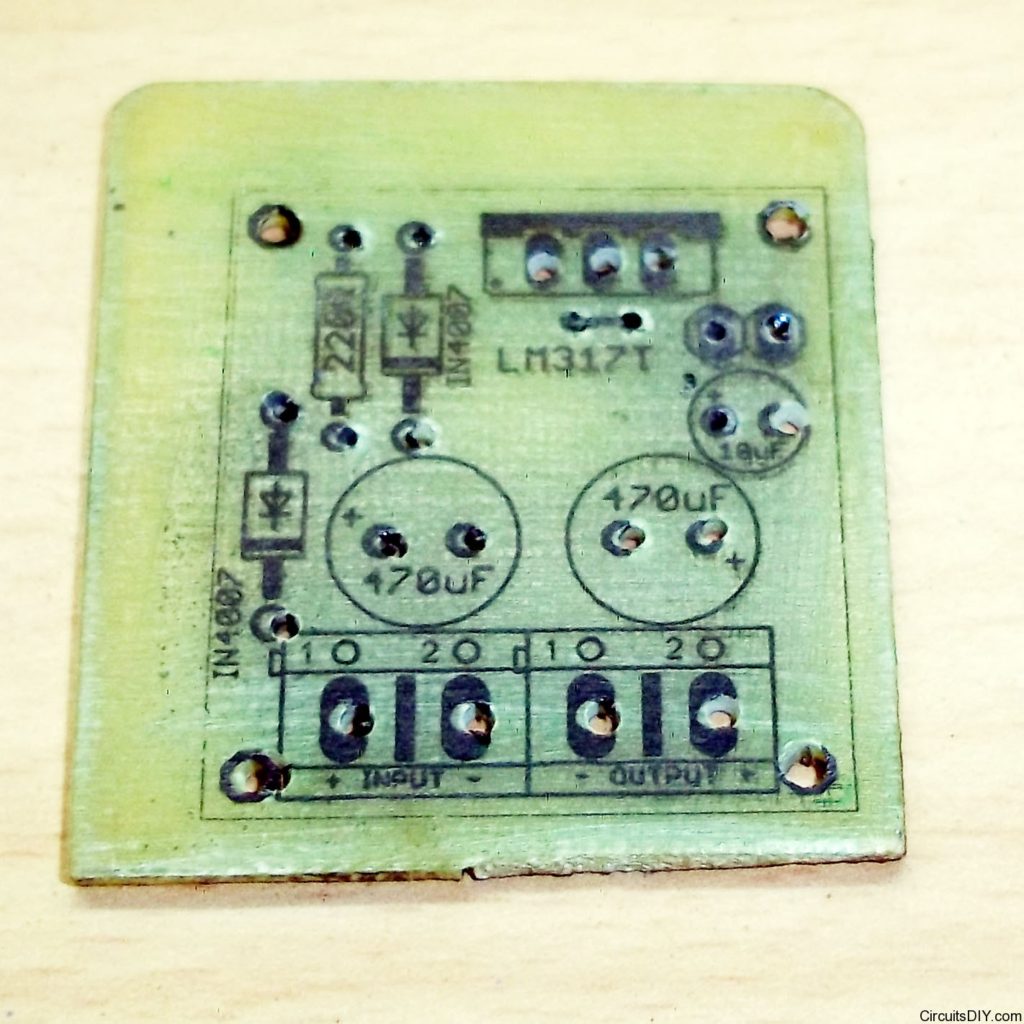 This is how the PCB looks like after it's completed the manufacturing process.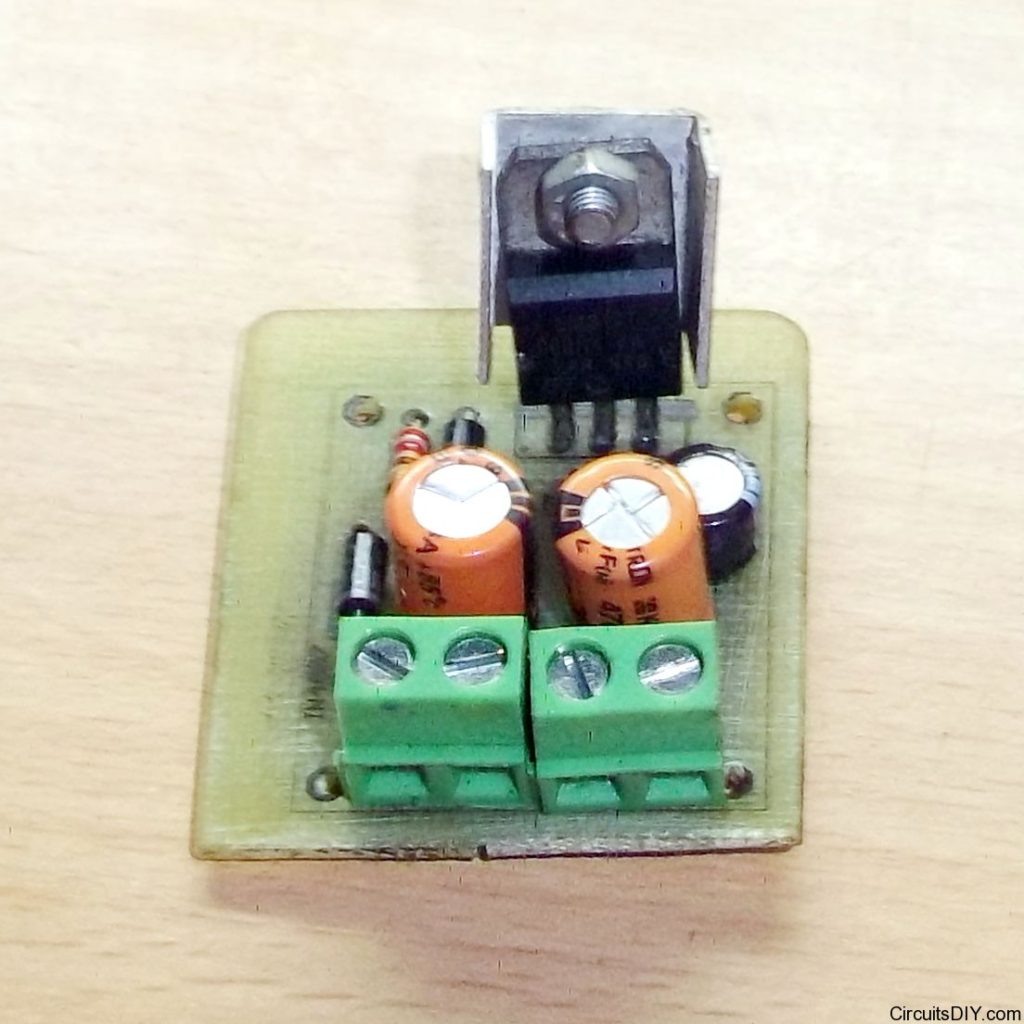 And this is how the PCB looks like when populated.