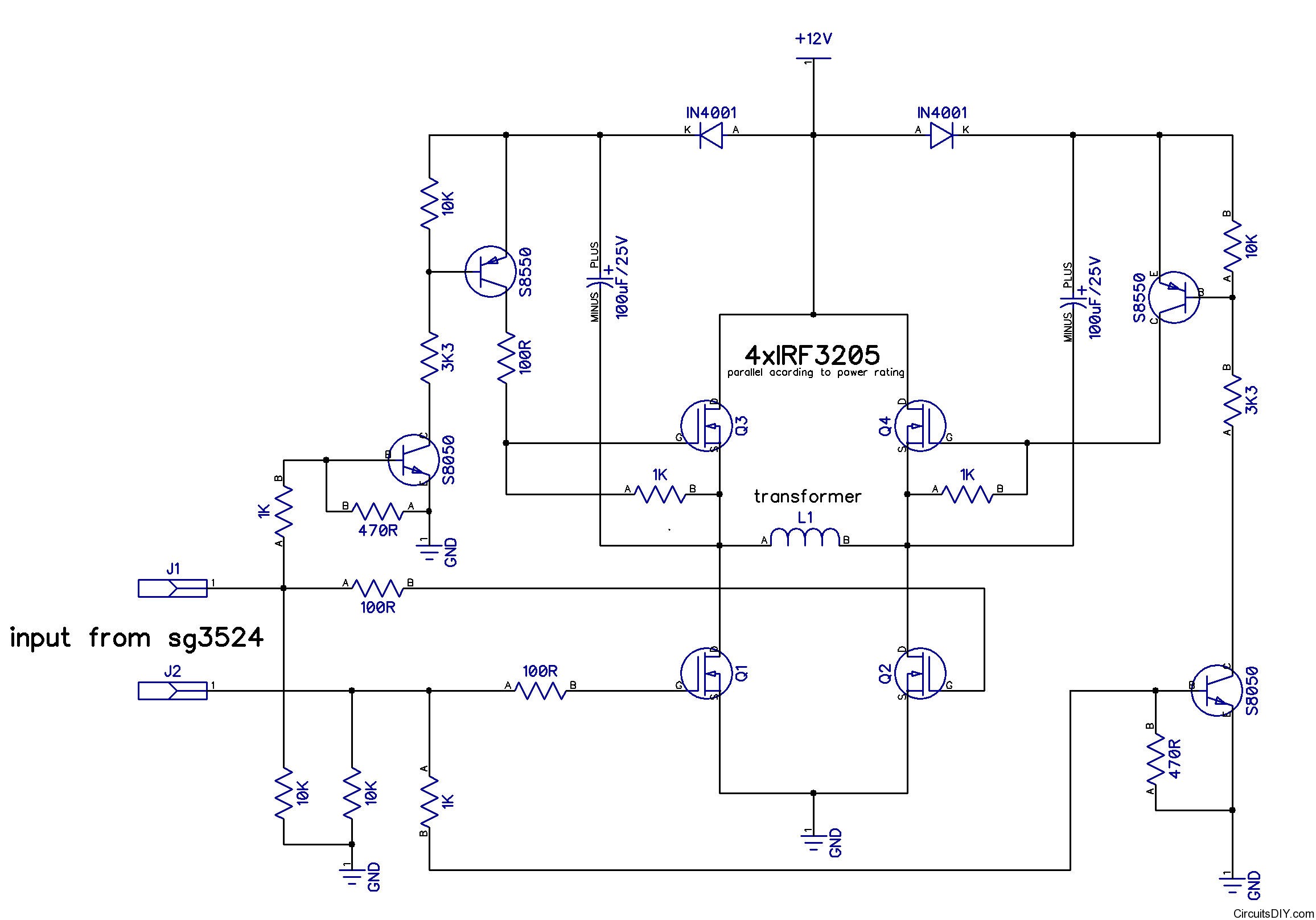 The above circuit I got from replies from edaboard. I had created a thread there on how can I drive a 2 pin primary transformer with H bridge configuration with my SG3524 PWM circuit. I got many replies to use dedicated driver ICs, suggestions to use floating high side gate driver, etc. But I simply needed a solution to run it with circuit made of passive and discrete components and alertlinks gave me this circuit.
This circuit generates a 24V supply from the 12V battery voltage and makes the required high voltage to drive the upper FETs.
The 24V supply is made by a charge pump circuit. In the first two signals from teh SG3524 IC,the alternate 100uF/25V capacitors get charged and it works.