Few months ago I ordered ARTESYN – NLP40-7629J – SWITCH MODE POWER SUPPLY from element14. Including shipping and taxes, it took nearly Rs. 3500 (~USD $70) to reach me. Have a look at the SMPS in the pictures below.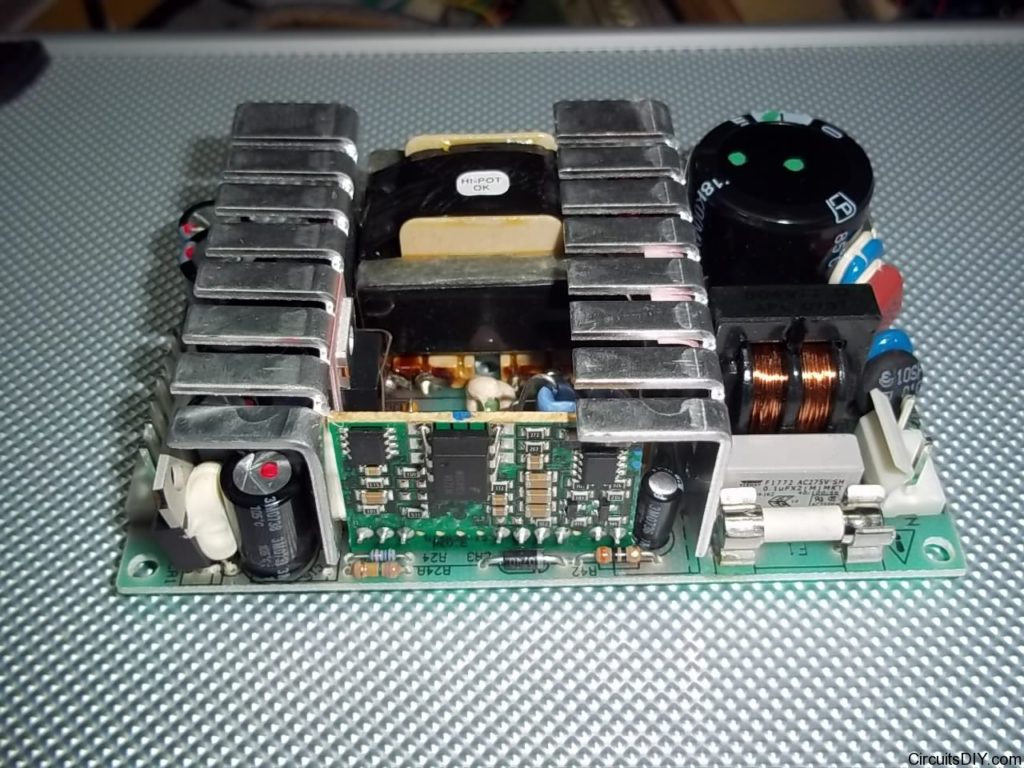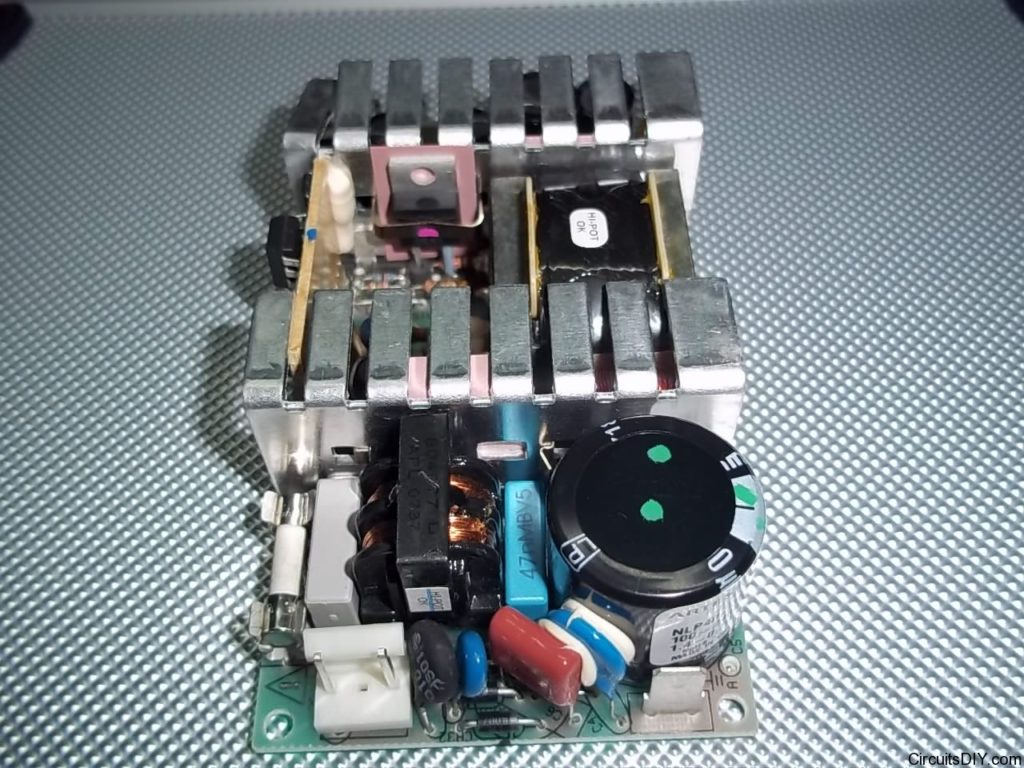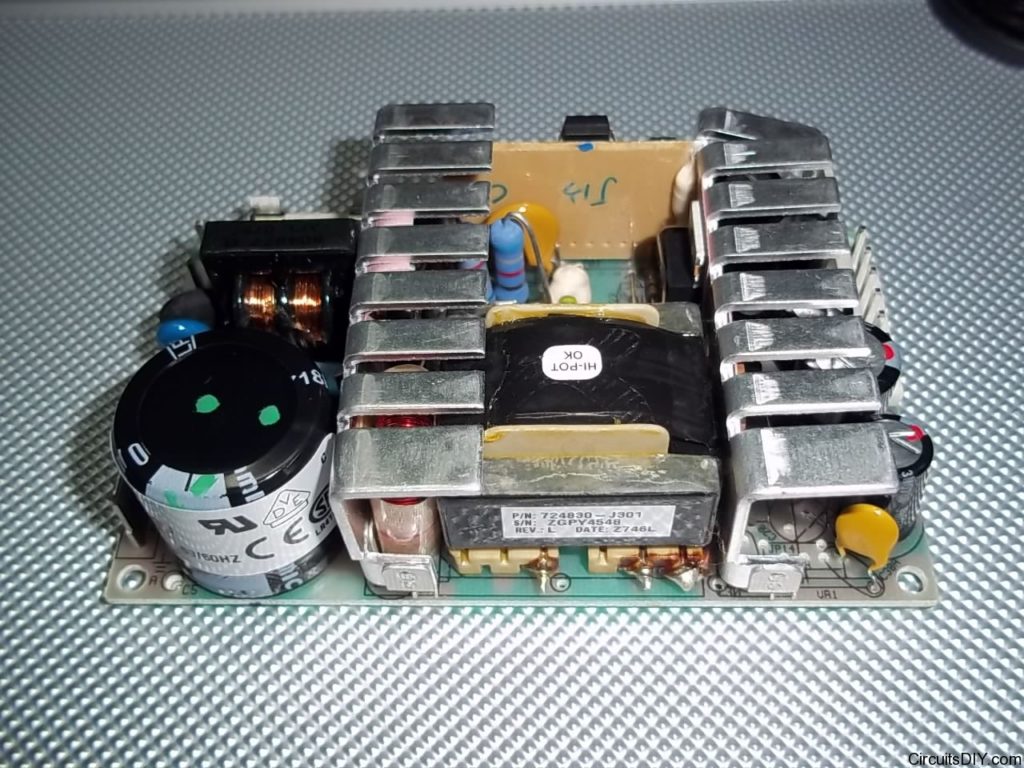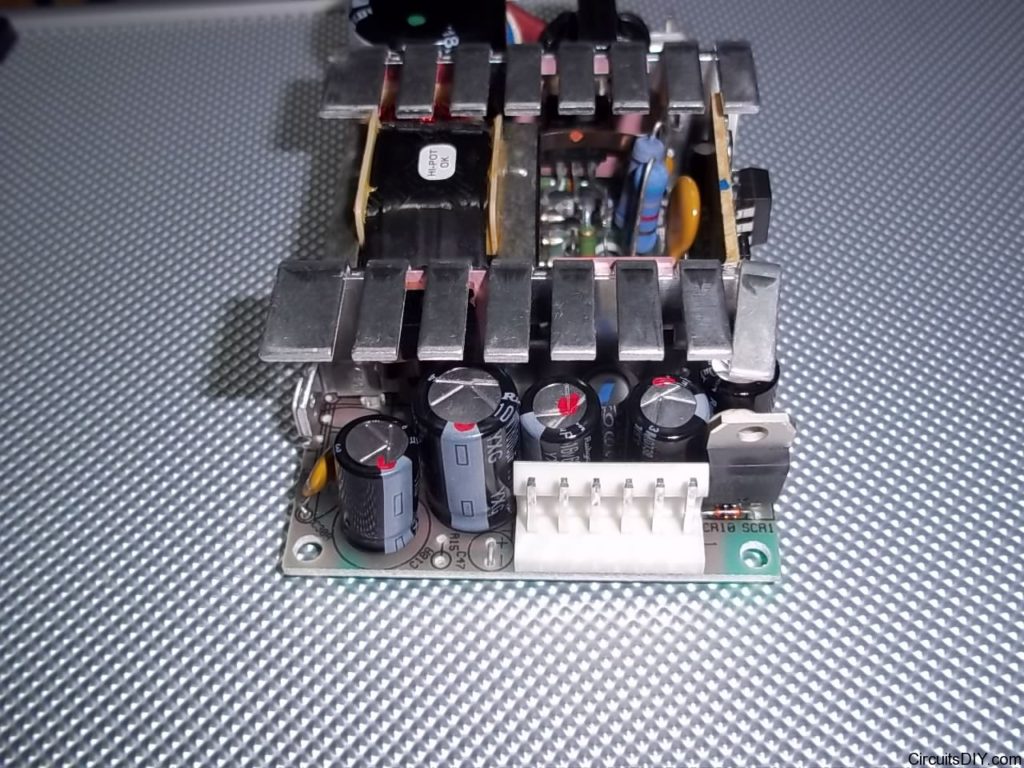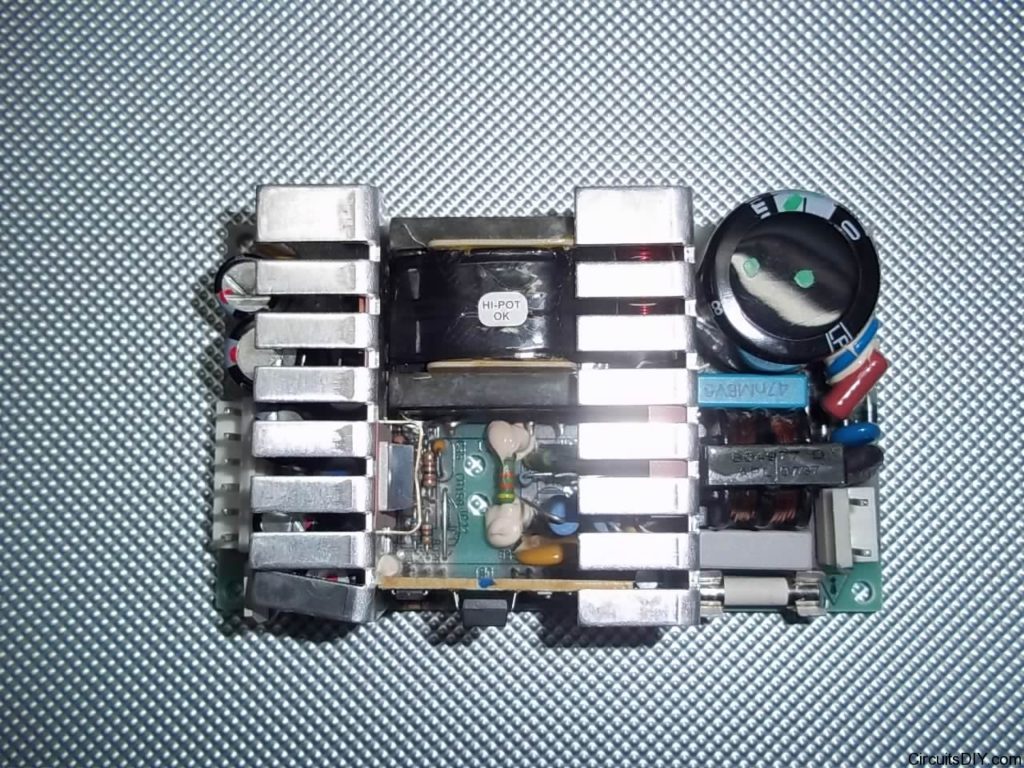 My wish was to make a nice lab power supply for my workshop, and I didn't want to use transformers again this time and wanted to switch to switch mode supplies. For this, the most obvious and relatively cheap choice was to use a Rs.500 (~USD $10) computer SMPS, but I decided to go for this highly expensive SMPS because of the following reasons.
Computer SMPSs give 20-30Amps of output which is oblviously not needed for my workbench.
I've found they emit RFI (Radio Frequency Interference) when in use. Even they pollute the mains lines as most of them don't have proper EMI filter circuitry or have nothing like that at all.
They are huge, heavy and require a load of some 5-10Watts always.
They have cooling fans which are quite noisy.
Because of these reasons, (I hated the noise of fan and the lack of EMI filters in the cheap SMPS's), I went for element14, and chose this particular SMPS which has dual output, 5V at 4Amps and 12V at 2Amps. The 5V is obviously the most needed one for digital circuits and the 12V is useful for analog circuits. At the above mentioned amperage, I found it suits my needs very well. I just added an additional variable supply port into this by using the LM317 regulator board. I've used a general purpose 4″x7″ PVC switch board as the enclosure. This was only Rs.40 in a nearby shop.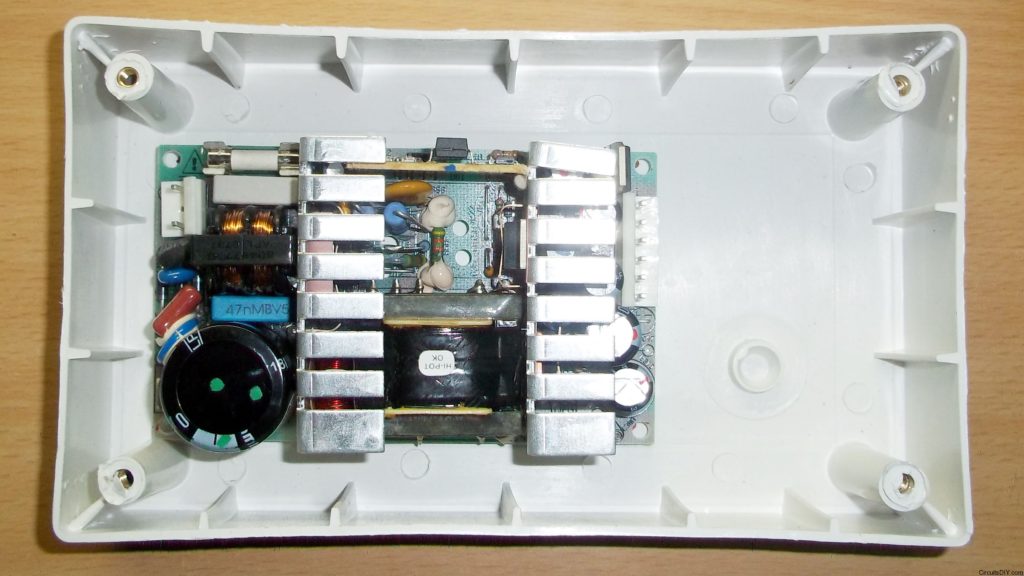 After deciding the location for the SMPS, I drilled four holes for the mounting screws, and inserted the screws from bottom. I used plastic spacers on the screws to hold the PCB a little above the surface.
After I placed the SMPS, I found a suitable location for the LM317 board.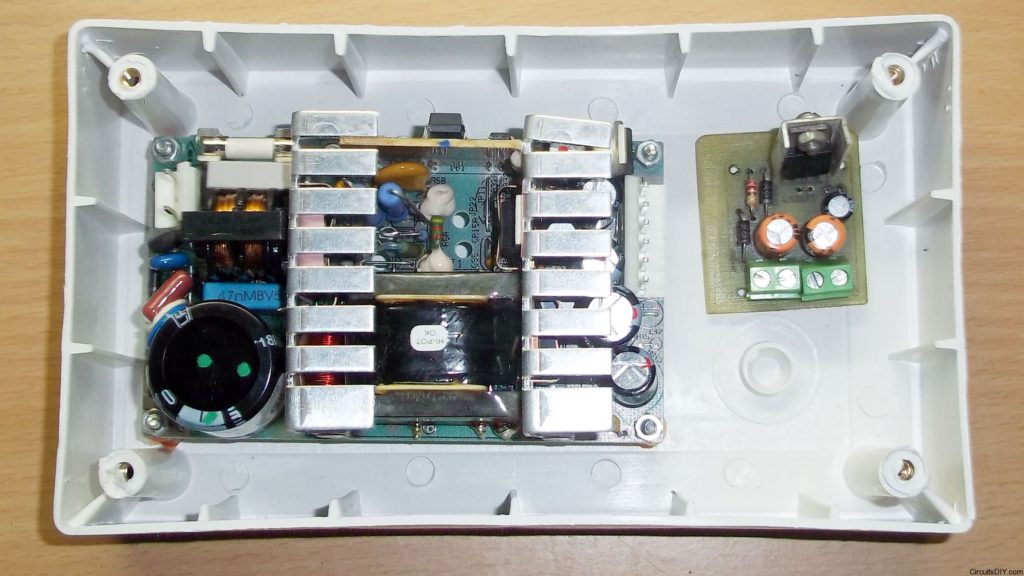 Next I drilled 6 holes of 12mm diameter for inserting the banana sockets which I'm planning to use. The holes have been positioned by using a sketch measure to fit properly and so that it doesn't disturb the LM317 board below it.
The next thing to do is to solder the connecting wires to all the PCB's and banana sockets as shown in the picture below.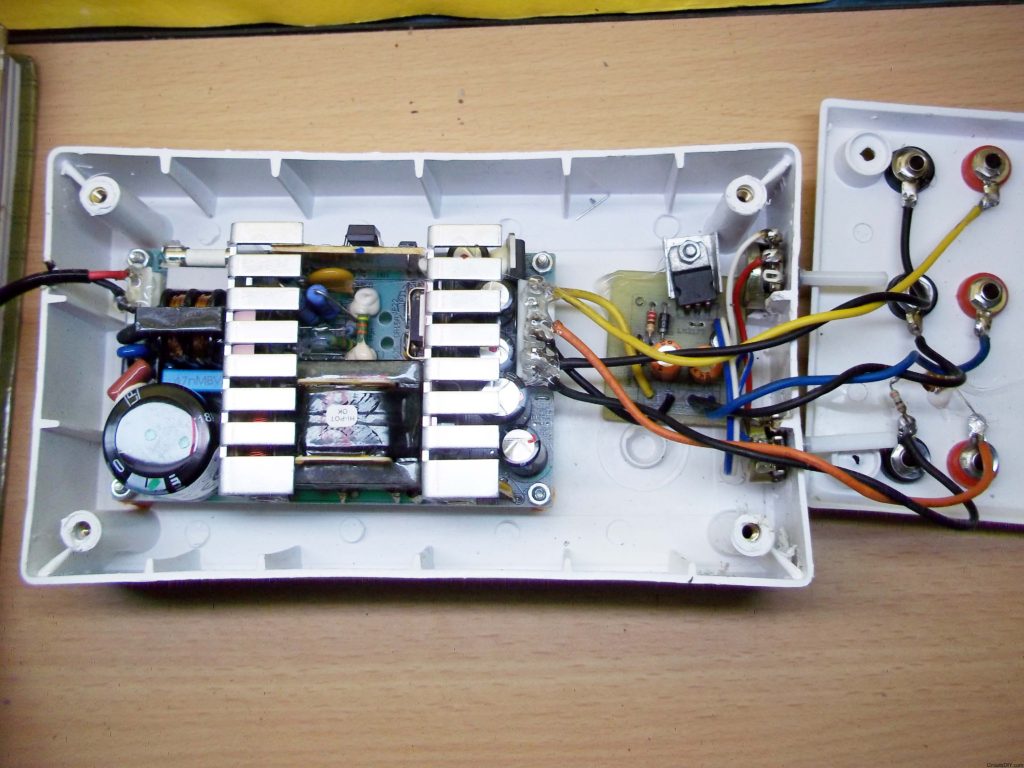 Now it is ready with 3 outputs, one for 12V, one for 5V, one for adjustable 1.25V to 9.40V, and there are two controls for the adjustable supply. They are for fine and coarse.