When A6283 audio amplifier is used in stereo mode, it can give output power upto maximum 10Watt after copuling. This amplifier is capable to run easily upto 4inch woofers. Normally oval 2.5? speaker woofers are run by this IC.
The main reasons for using A6283 is it's features:
This amplifier kit can be used in any audio amplifier, including FM, MP3-USB player, CD/DVD, DTH, Tape, Car stereo, TV etc…….
The indicative operational circuit below.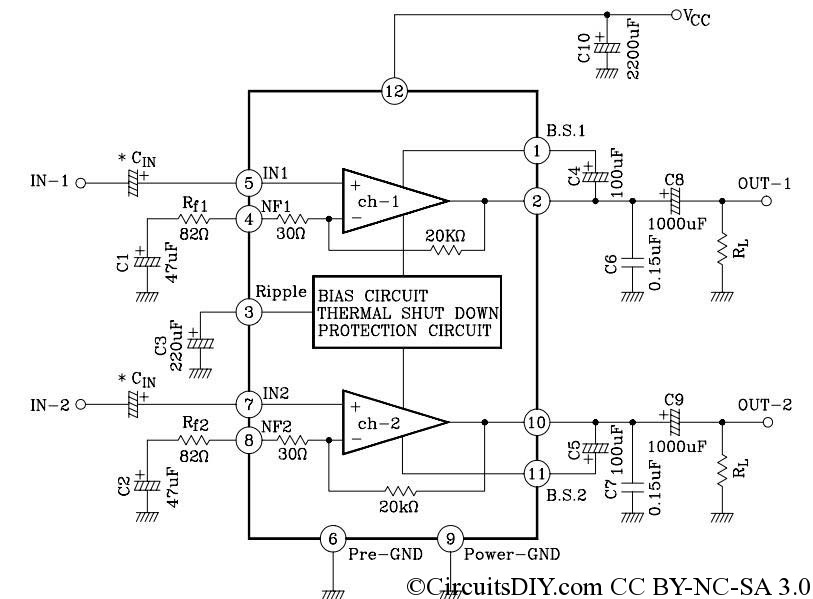 A circuit board made by this ic is shown below. This is a very useful amplifier for use in stereo portable application and projects. A 2? by 2? by 0.1? heatsink is required in this setup.
The cost of this circuit is very low. The I.C costs 30/- (original), and 12~15/-(duplicate). Total 7 electrolytic capacitors costs 14~21/-, 4 ceramic capacitors costs 2~4/-, 6 resistor(1/4w) costs 1.5~2/-. We take the cost of veroboard piece 5/-, so total cost stands 34.5~77/- only.Again I say, this is very useful in use in portable applications.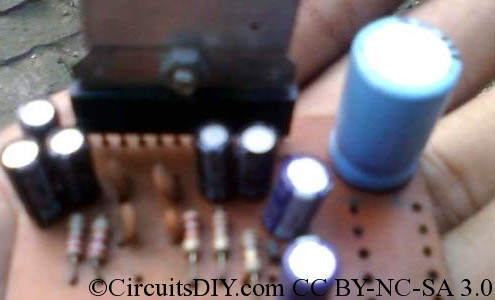 Cost in USD is 0.75~1.5$ only.
Note: Use 12Volt 1Amp power supply for this.