This is a basic square-wave oscillator based inverter kit. Based on the 4047 I.C oscillator, we discussed here, it is a finalized PCB version of that inverter with MOSFETs.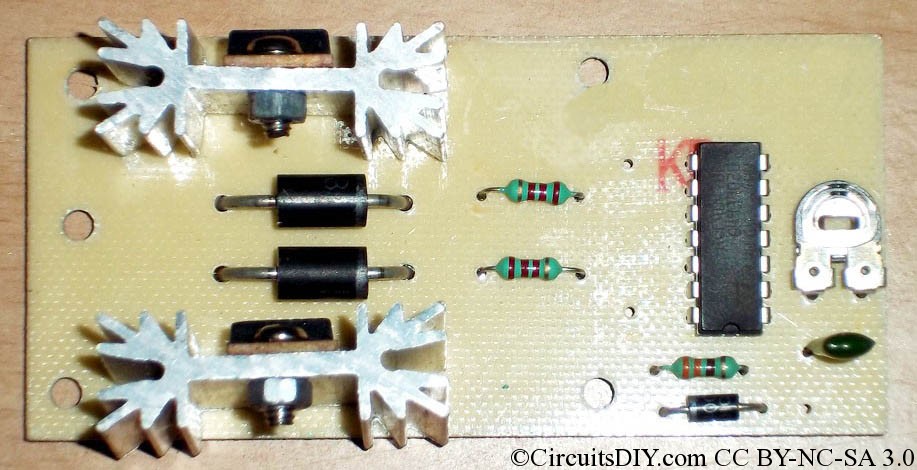 Here are two MOSFETs, one for each channel and this board consists of reverse diodes in MOSFET section for battery charging support.  With FB4710 or P55NF06 or IRFZ44 or IRF540 MOSFET, we can get output power of 150VA, 180VA, 220VA, and 100VA.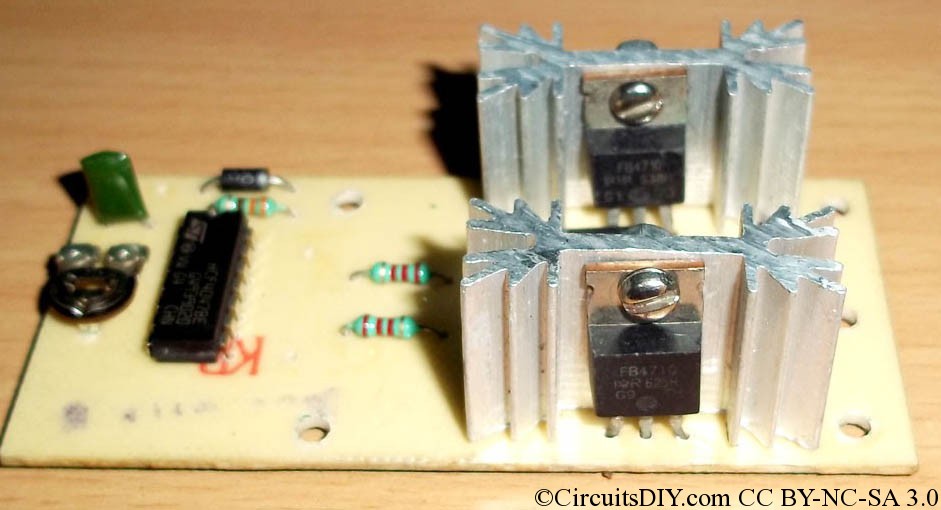 The setup is simple, just download the 300dpi non-reflected PCB layout from below, and place components as you see in the above images.
I'm not going to give you headache of complex circuit now, just follow what you see in images, and if you have comments/questions, ask them below in comments section.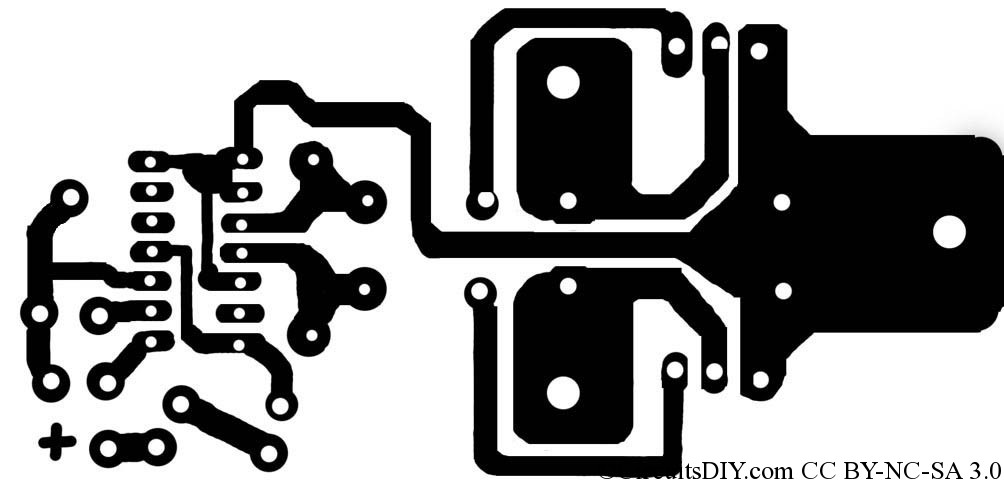 Parts List:
I.C               HCF4047BE          1p
Capacitor         0.01uF or 103   1p
Potentiometer     1mega            1p
Diodes            1N5408          2p
Diode               IN4007        1p
Resistor          2.2K               2p
Resistor          330E            1p
MOSFET   (any from list)  2p
Heatsink of TO-220            2p
Note: PCB size is 8.5 cm x 4 cm. To make the PCB, follow guidelines here.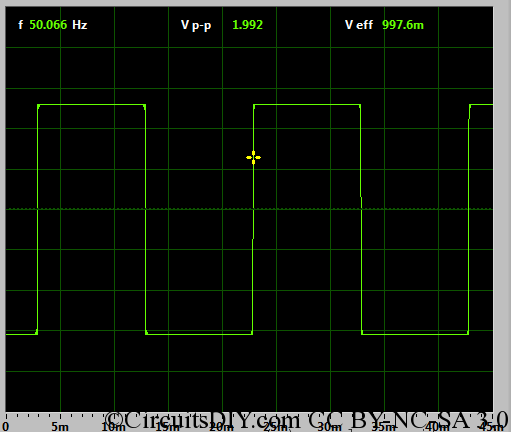 SCHEMATICS(indicative)